Swishing is a great way to combat against fast fashion and how it harms our world. At swishing events individuals bring in clothes they no longer wear with the intention of swapping them with others. Events also have great social opportunities where people can make new friends. Create promotional material for the Swishing Event to be held at Middlesex University and consider how you would take this event Global
Print and Digital Outcomes that promote the event to the target audience: Middlesex University Students
These print posters were made to promote the event. I left the colour on the clothes meant for swishing and made the rest of the image monochrome to highlight the clothes meant for Swishing.
To emphasise the social aspect, I created another version of the posters that have before and after photos. This would also serve as a way to show the success of swishing events, that you can get something great from simply swapping clothes rather than purchasing.​​​​​​​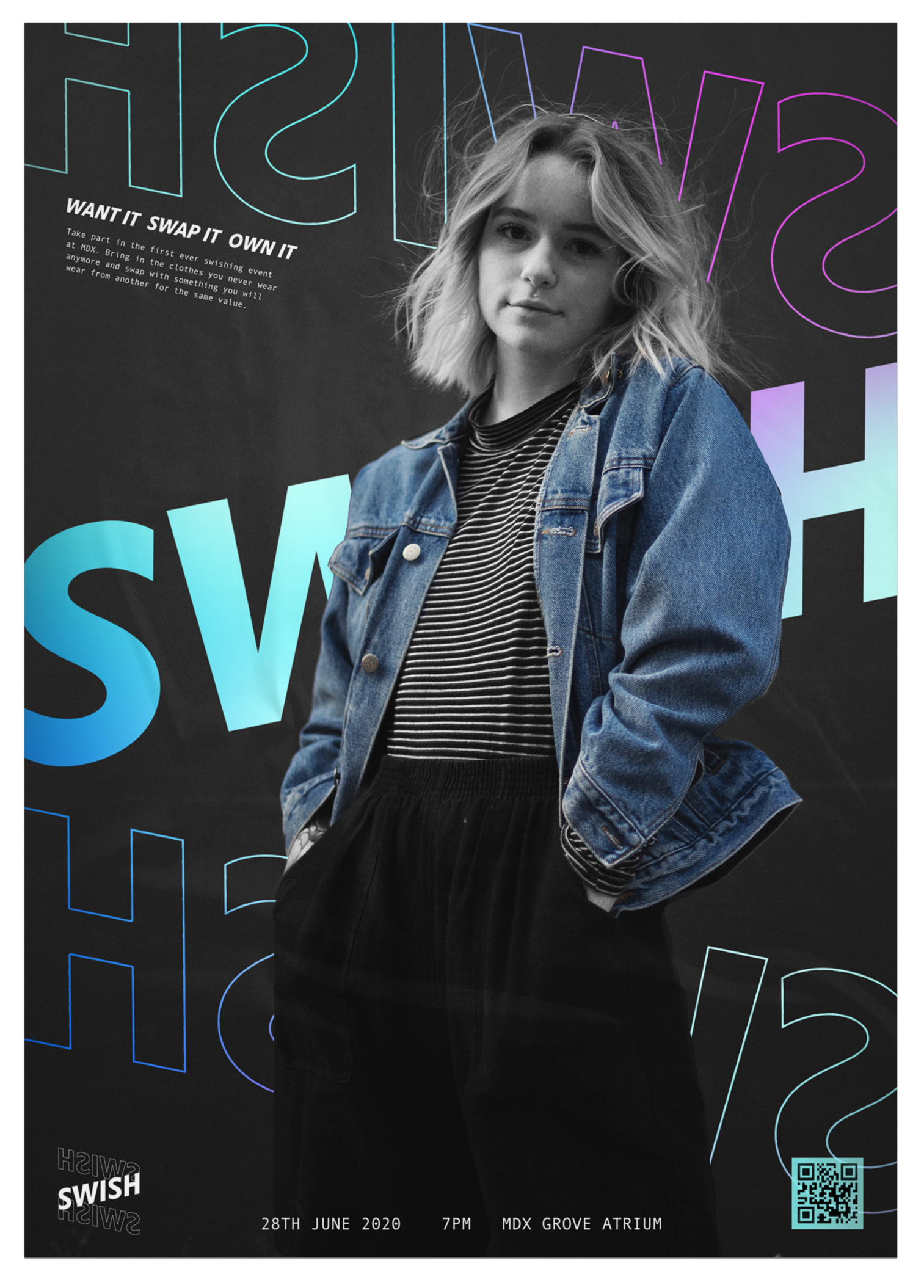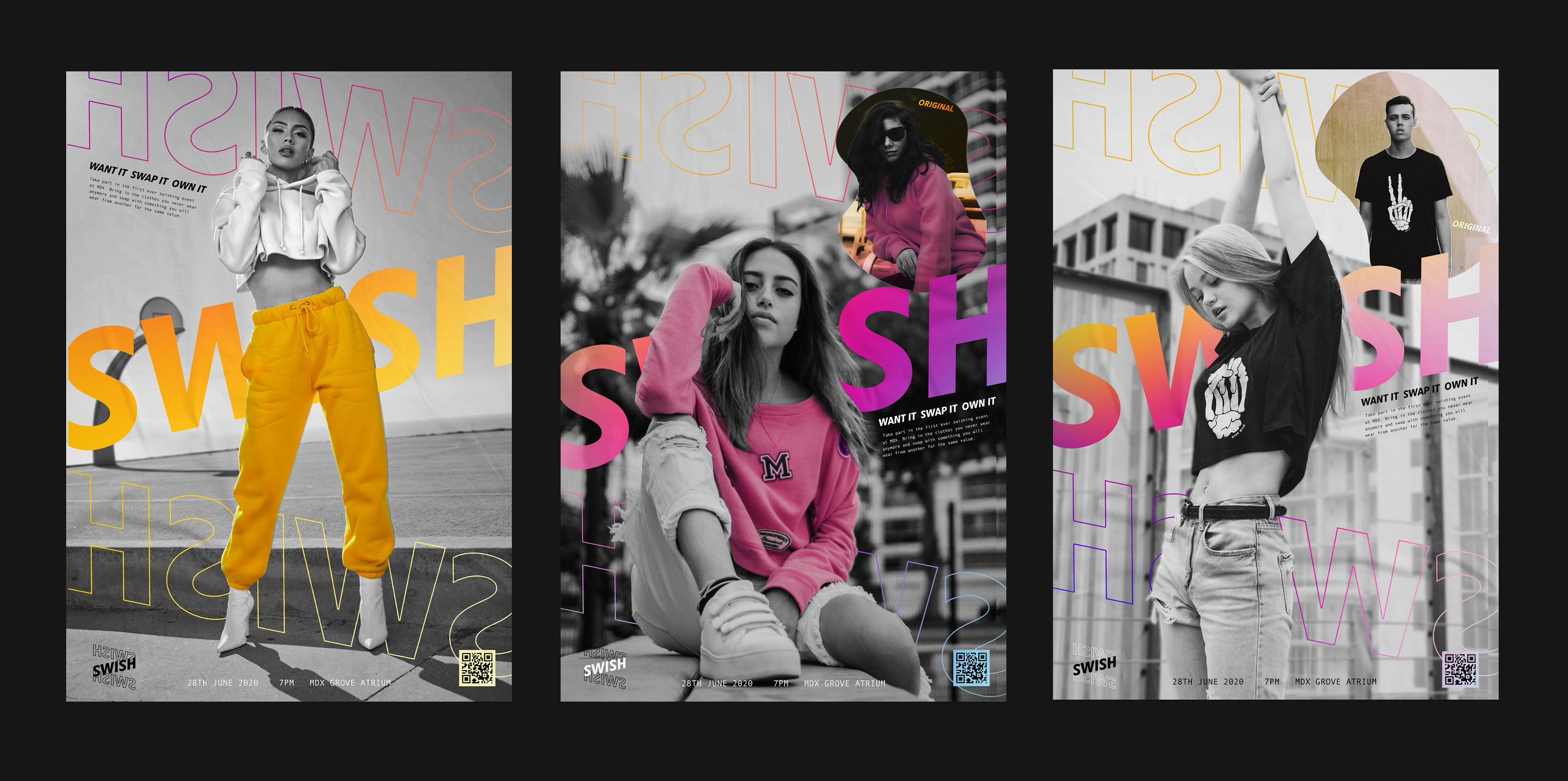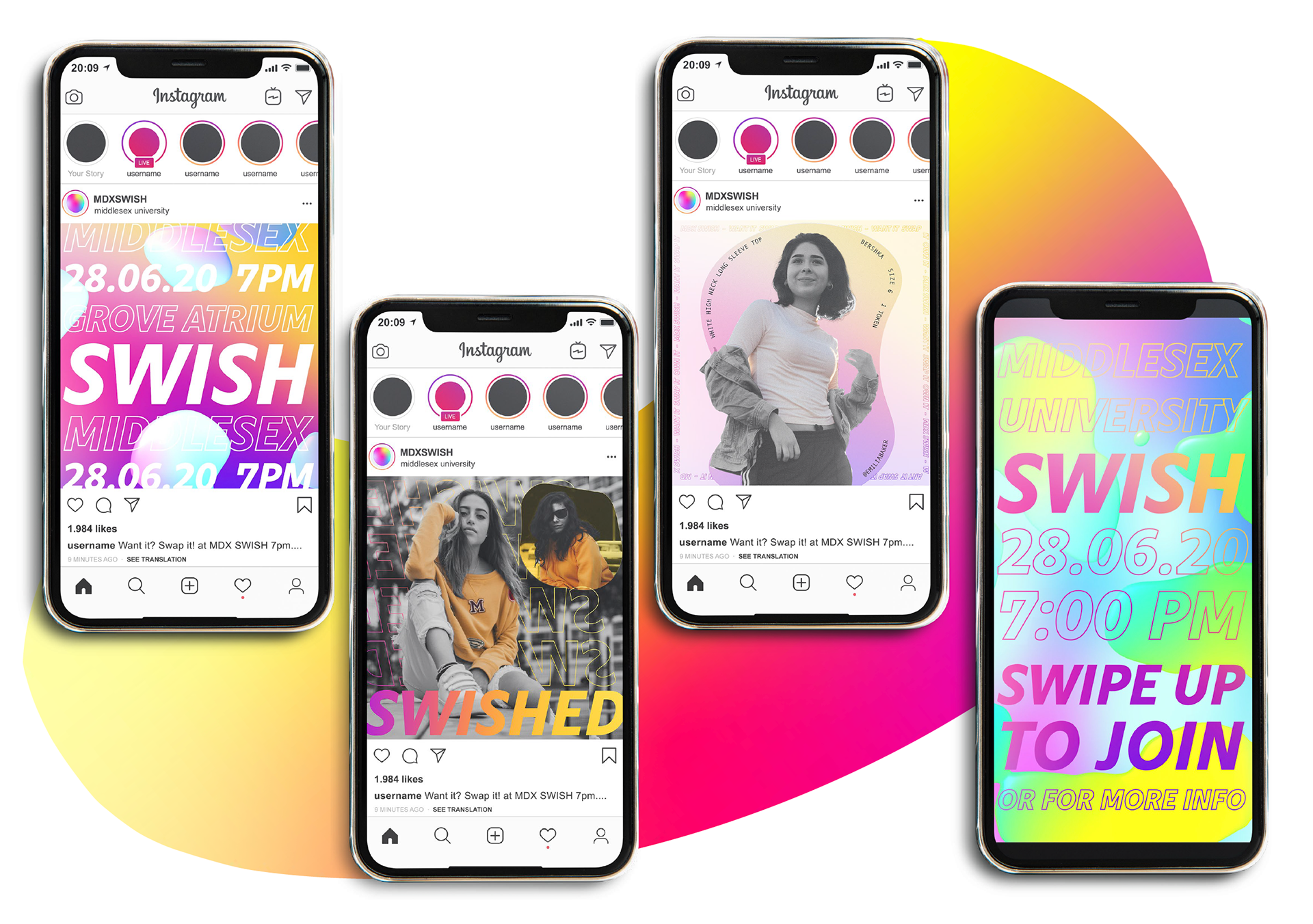 Instagram is the main social media platform for this event. 
Animated stories will be posted to promote the event. Posts with clothing that will be available to swish during the event will also be posted so that the audience will feel reassured that items in the event will still be to a quality standard. 
To celebrate the success of the event and encourage people to participate in the future, posts will be made showing the clothes with its old owner and new owner. 
The QR codes on the printed posters will direct people to this webpage with all the event details. In addition, information on the event rules and tips on how to swish are also accessible from this site.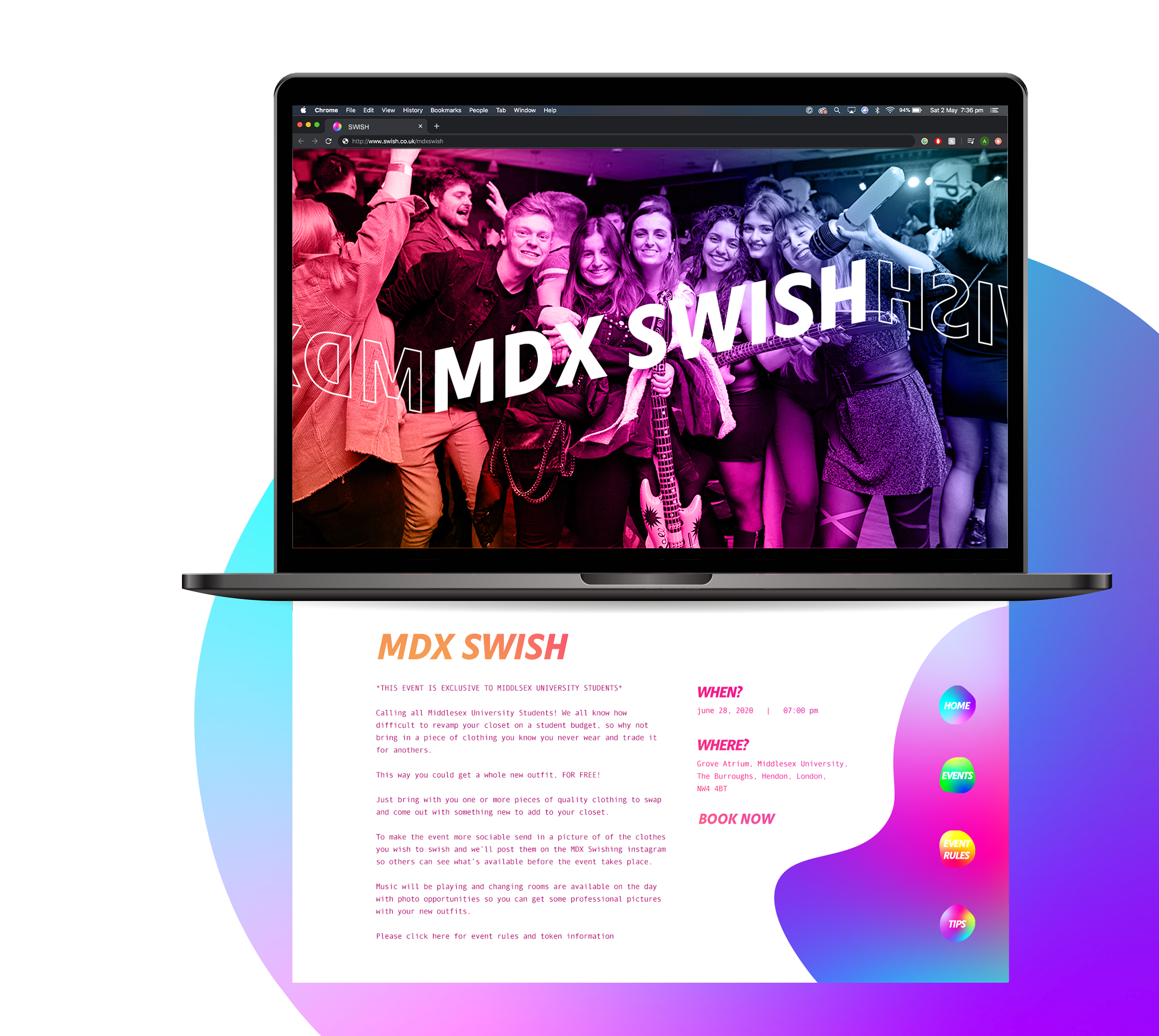 The app intends to globalise swishing so that people can swish online, promote events, and learn how to hold swishing events.