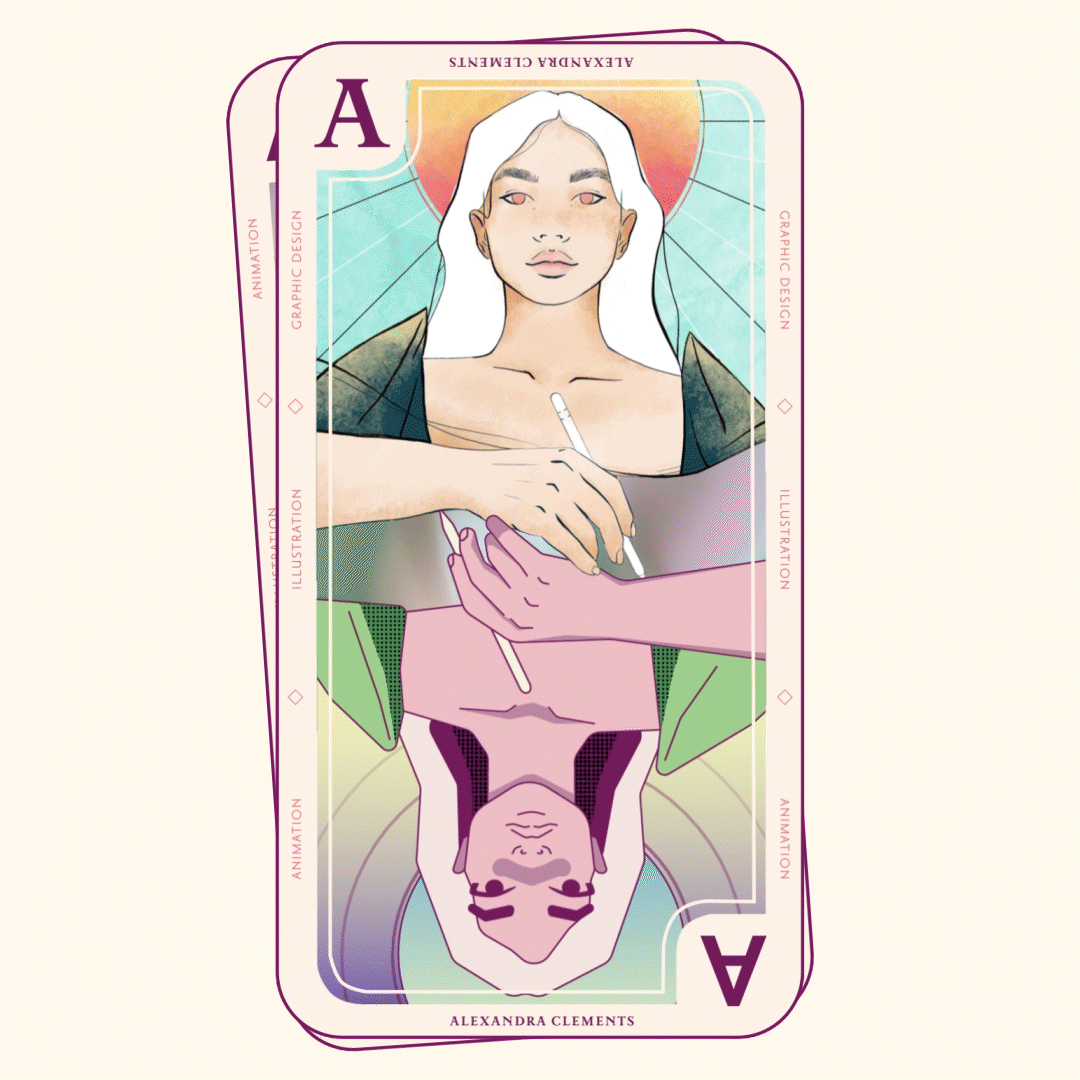 About Me
Hello and welcome to my portfolio! 
I'm Alexandra, a graduate from Middlesex University with a degree in graphic design and am a D&AD Portfolio Picks winner. 
I'm passionate about creating graphic designs, illustrations and animating them to make motion graphics.  Therefore it would be a dream to become a jack, or better yet, an 'Alex Of All Trades' in design, where I can apply different styles and techniques in my future job.