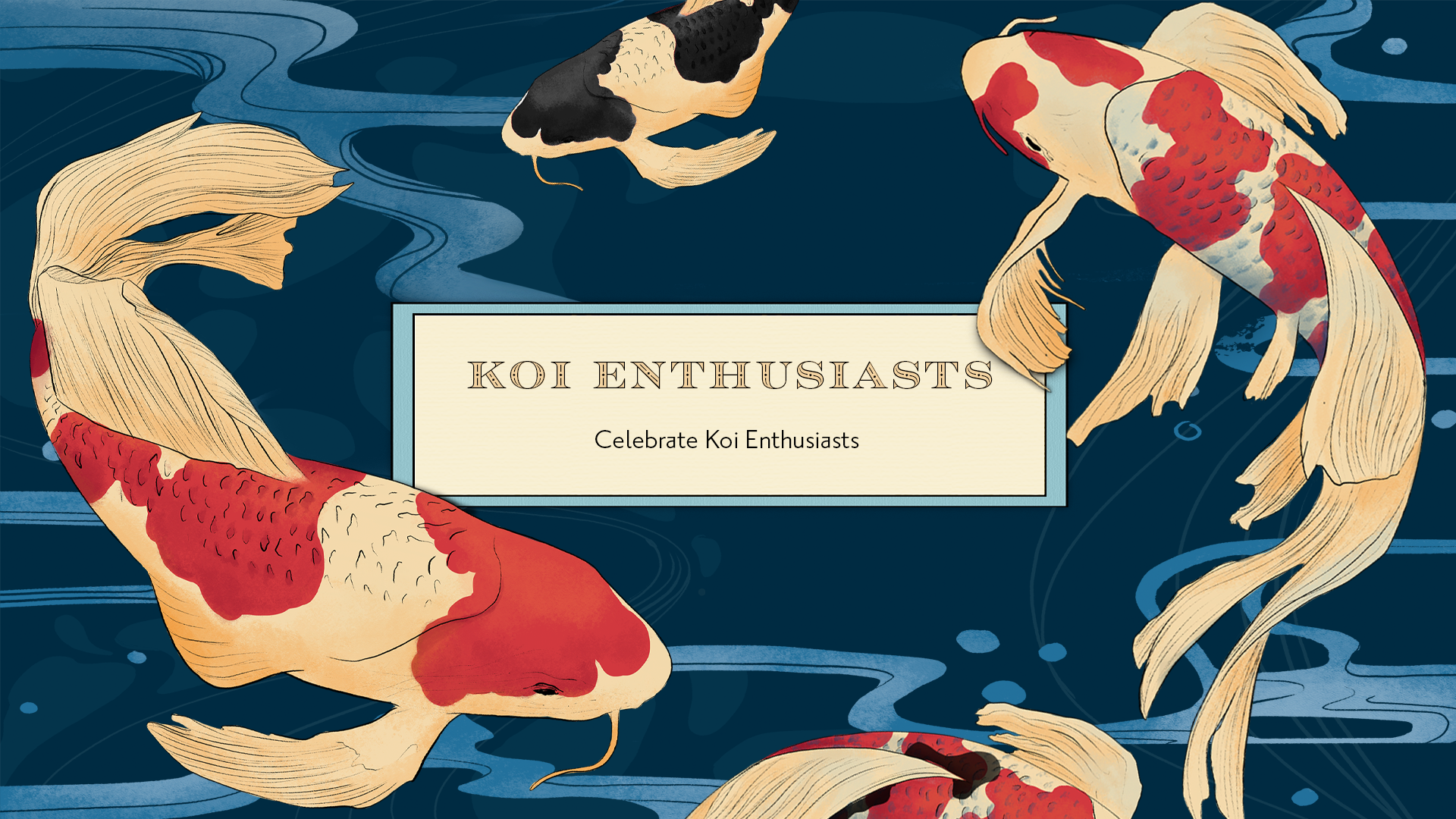 Choose a community of enthusiasts to celebrate visually. 
1 A2 poster, at least 1 digital and 1 print outcome
I chose to celebrate the Koi Enthusiasts around the world by designing custom prizes for the All Japan Koi Show competition winners. Winners of this competition only gain notoriety. This isn't much considering competition quality koi can cost hundreds of thousands of pounds. I have also designed an outcome for the enthusiasts who may not have the money to spend on a competition worthy koi and would like something to from the competition. I also designed a platform for all koi enthusiasts.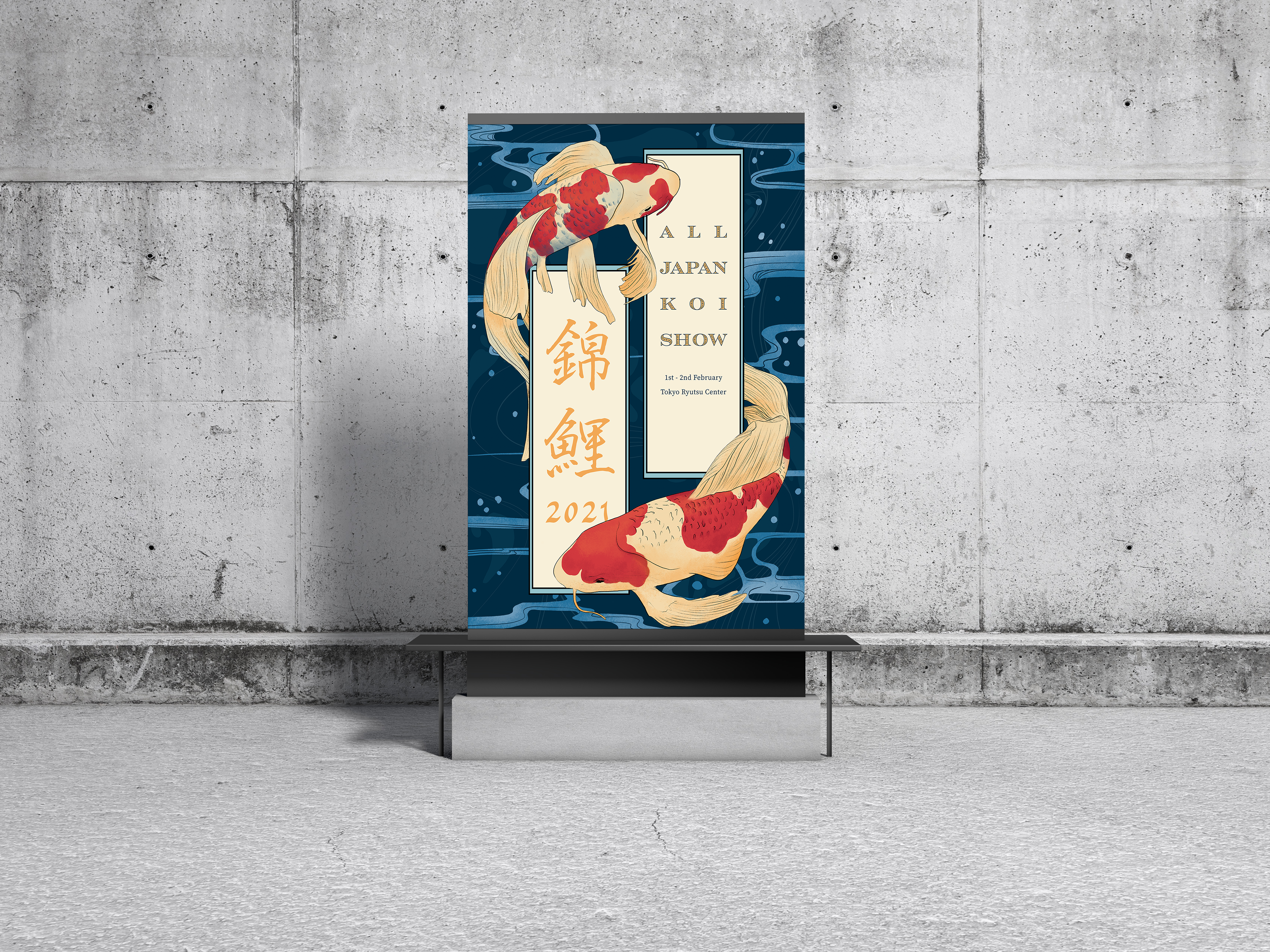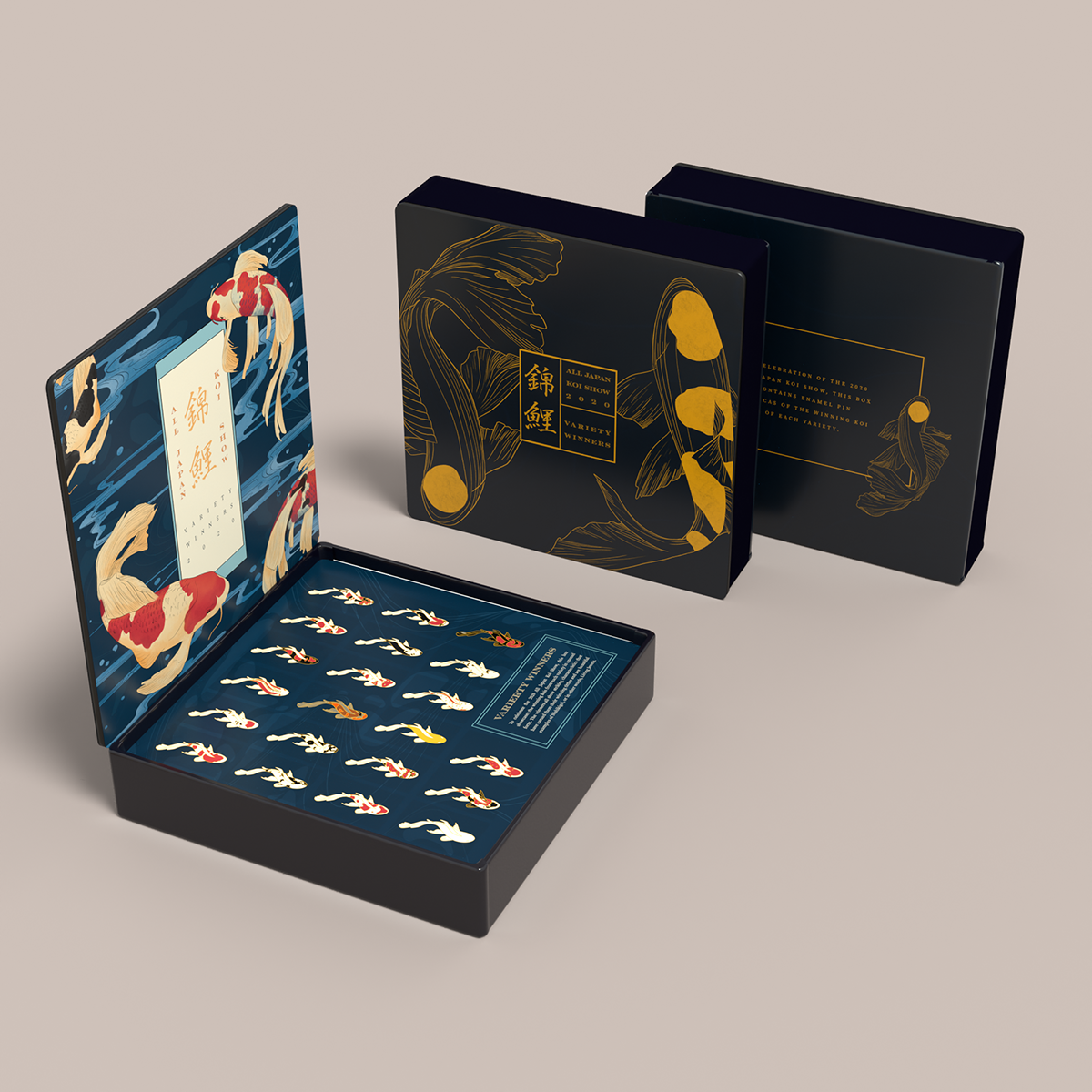 Not all Koi Enthusiasts can spend hundreds of thousands of pounds on a competition-worthy koi for their collection. So to celebrate those who can and this that want a piece of memorabilia of the biggest koi competition in the world, they can purchase this commemorative gift that holds 21 enamel pins that are all designed based on all 21 varieties winners.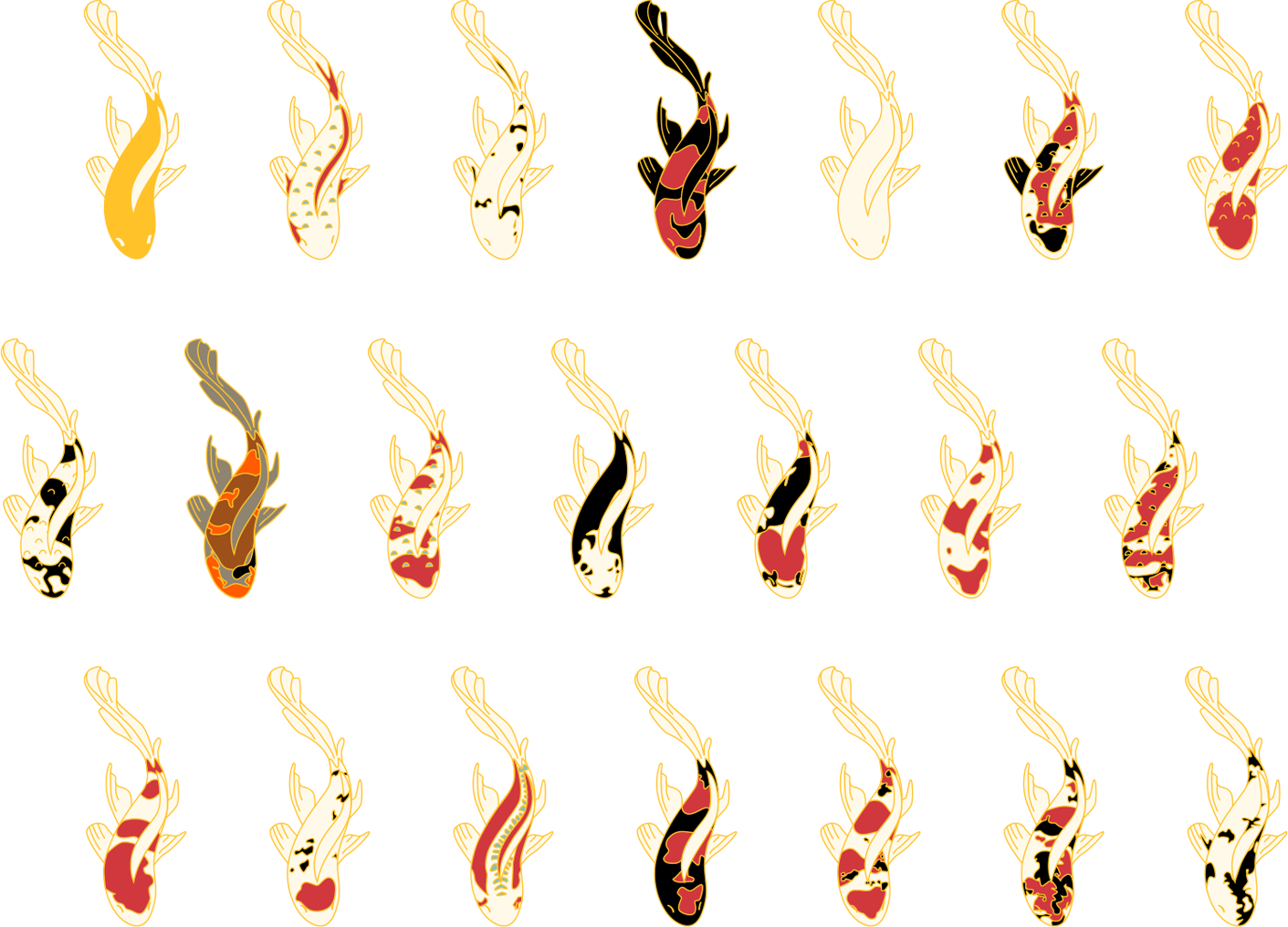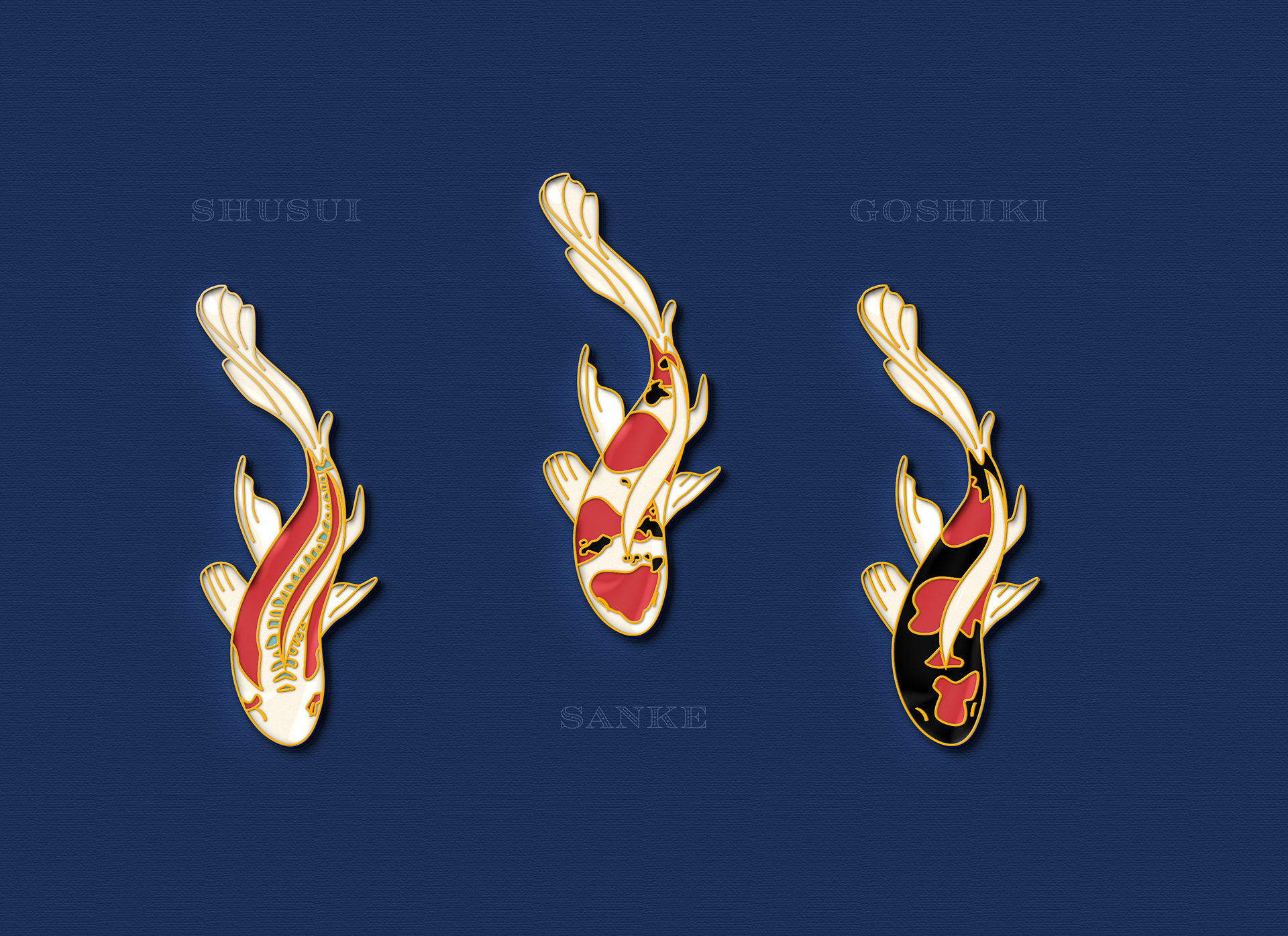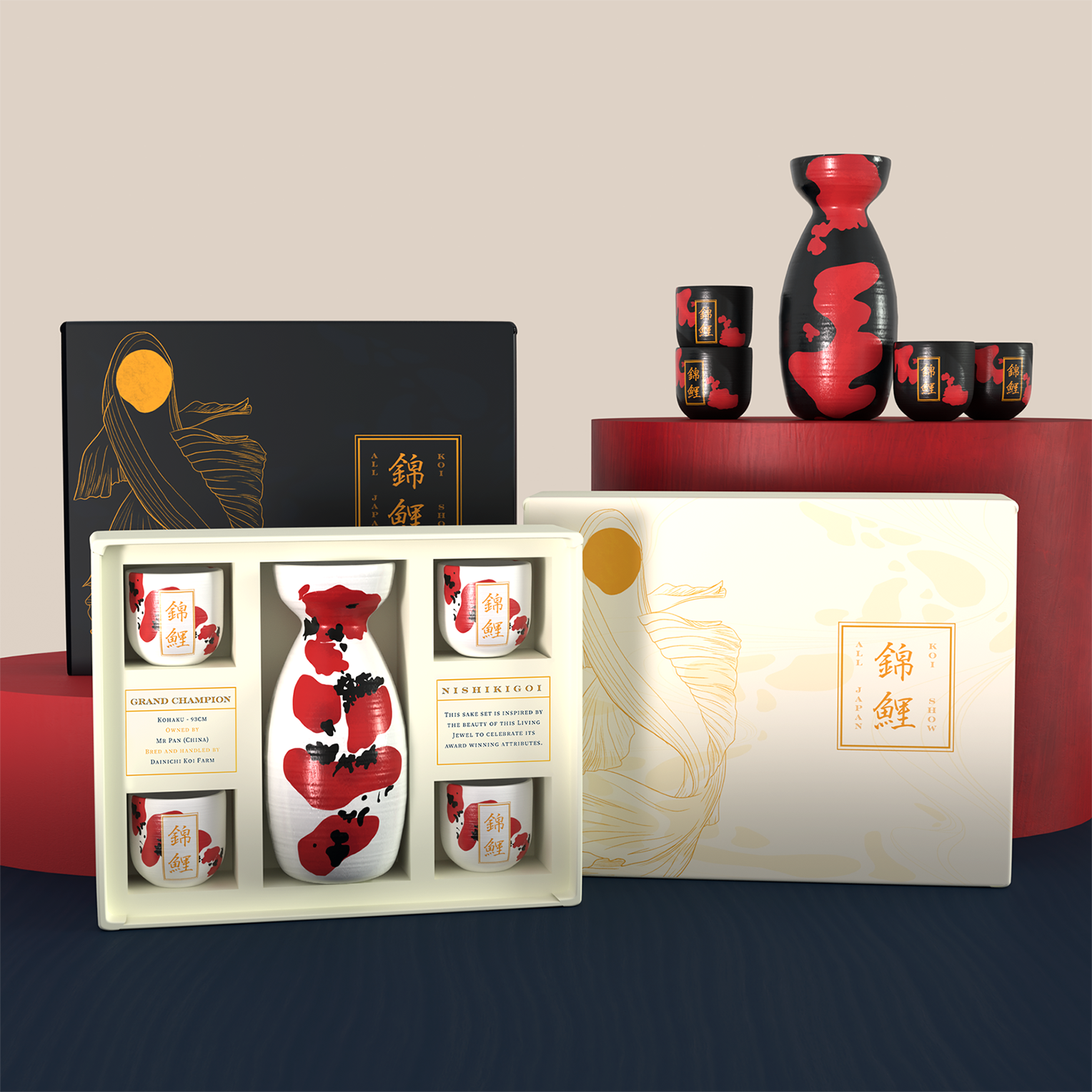 Many koi enthusiasts will spend big money on a single koi to participate in competitions with awards often only being notoriety and a trophy. I designed a customised product and the accompanying packaging for the owners of the champion koi.
I decided on designing a sake set using the a koi's pattern for the design. This way the enthusiasts can show off their award winning koi when serving guests or simply having it on display. The examples here use the 2020 Grand Champion and Mature Champion Koi as references.
Mockups made on Adobe Dimensions.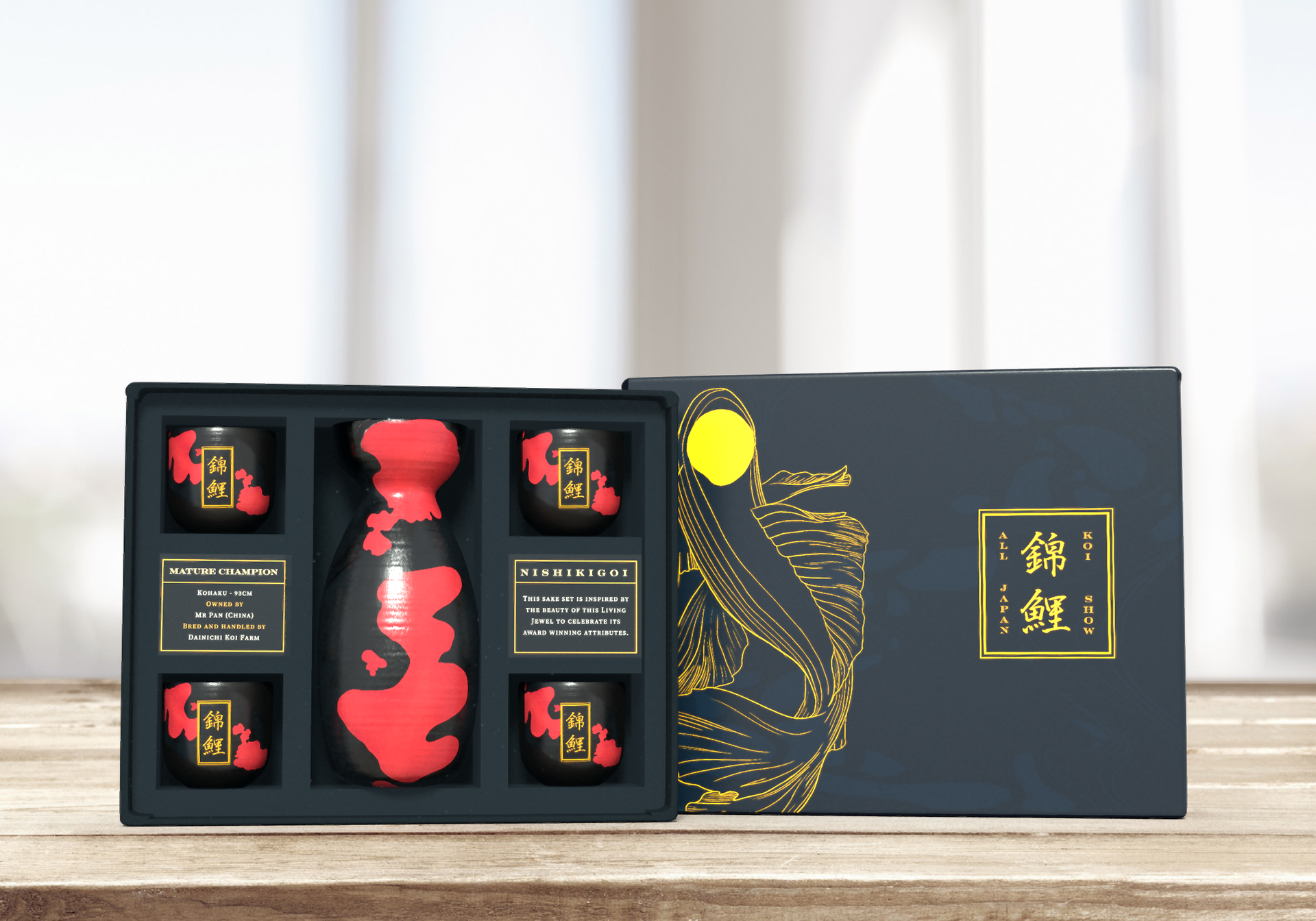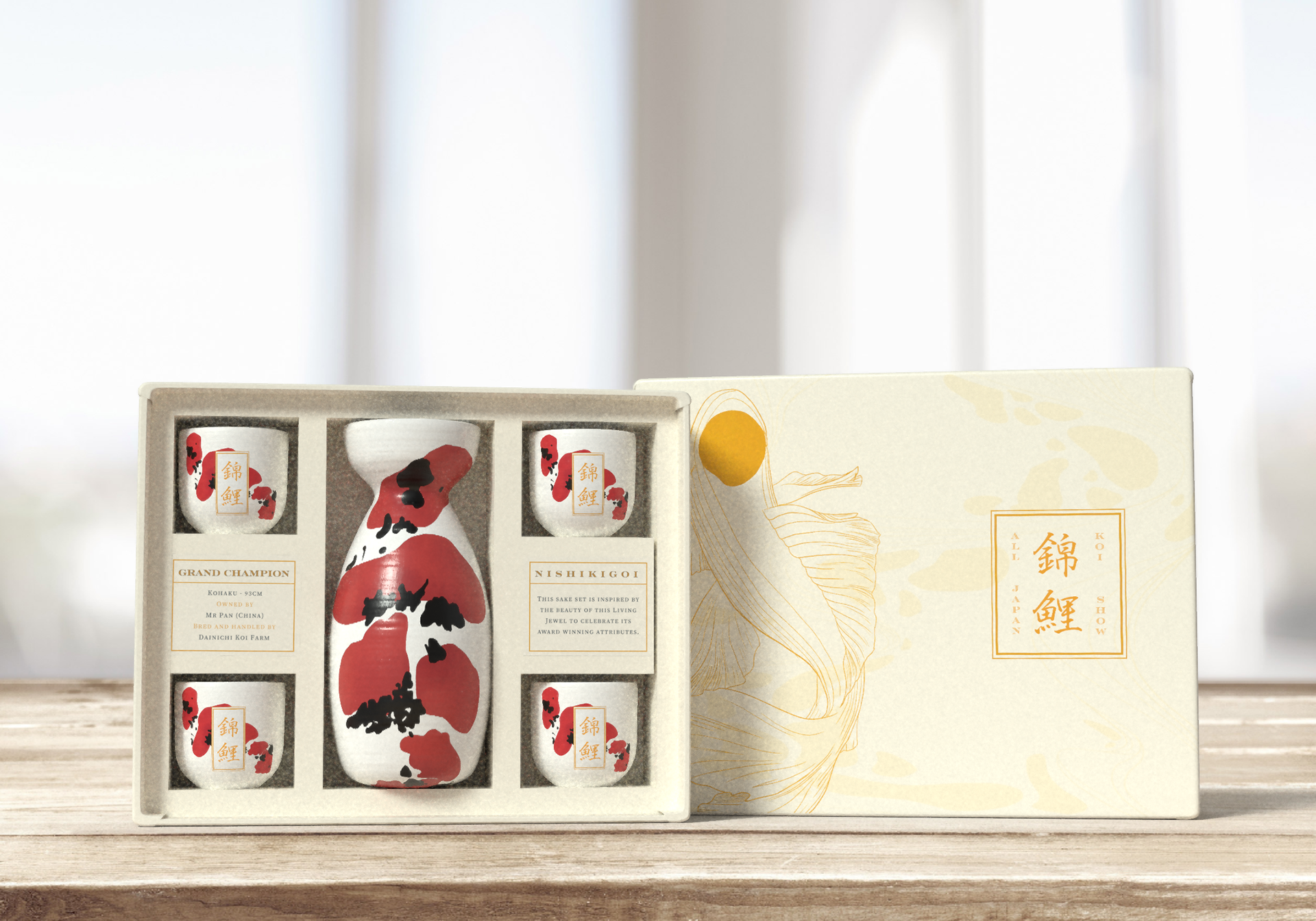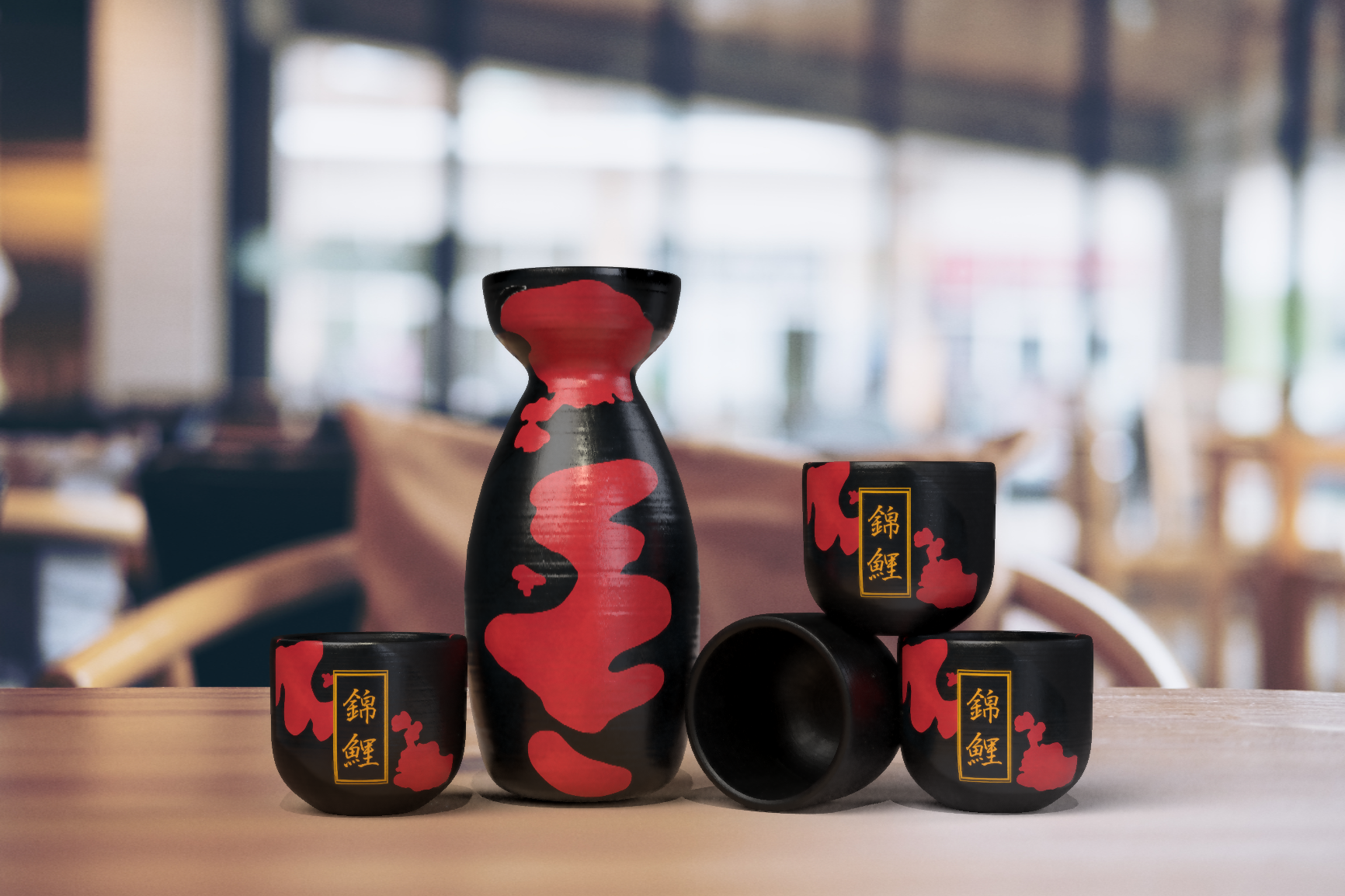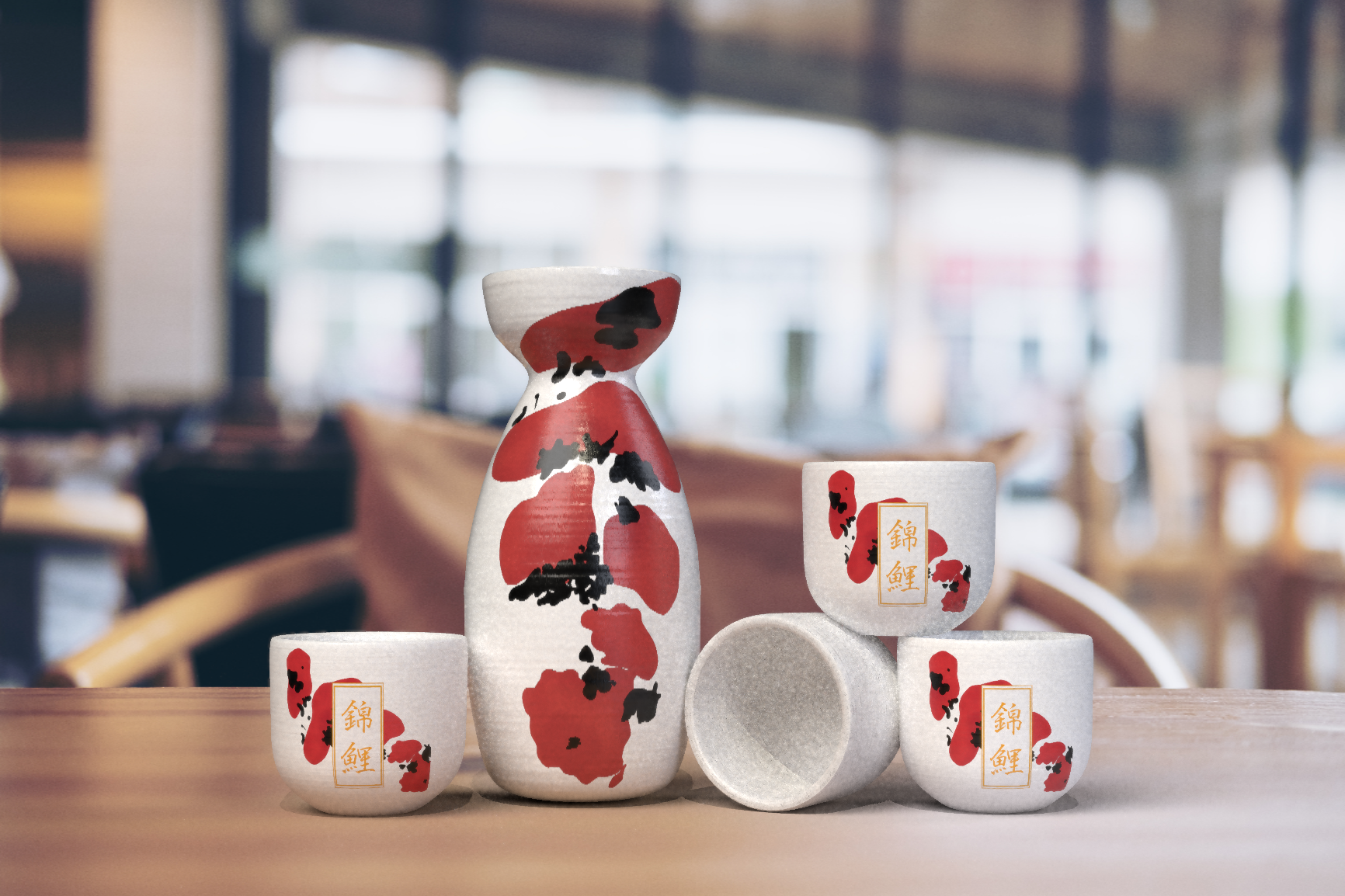 Many Koi Enthusiasts want to be involved in the community, to share information and images about koi. Then there are the collectors that want to show off their beautiful koi. For better communication and information sharing, I designed the app 'Nishikigoi'. 
The below video takes a deeper dive into the features of the app.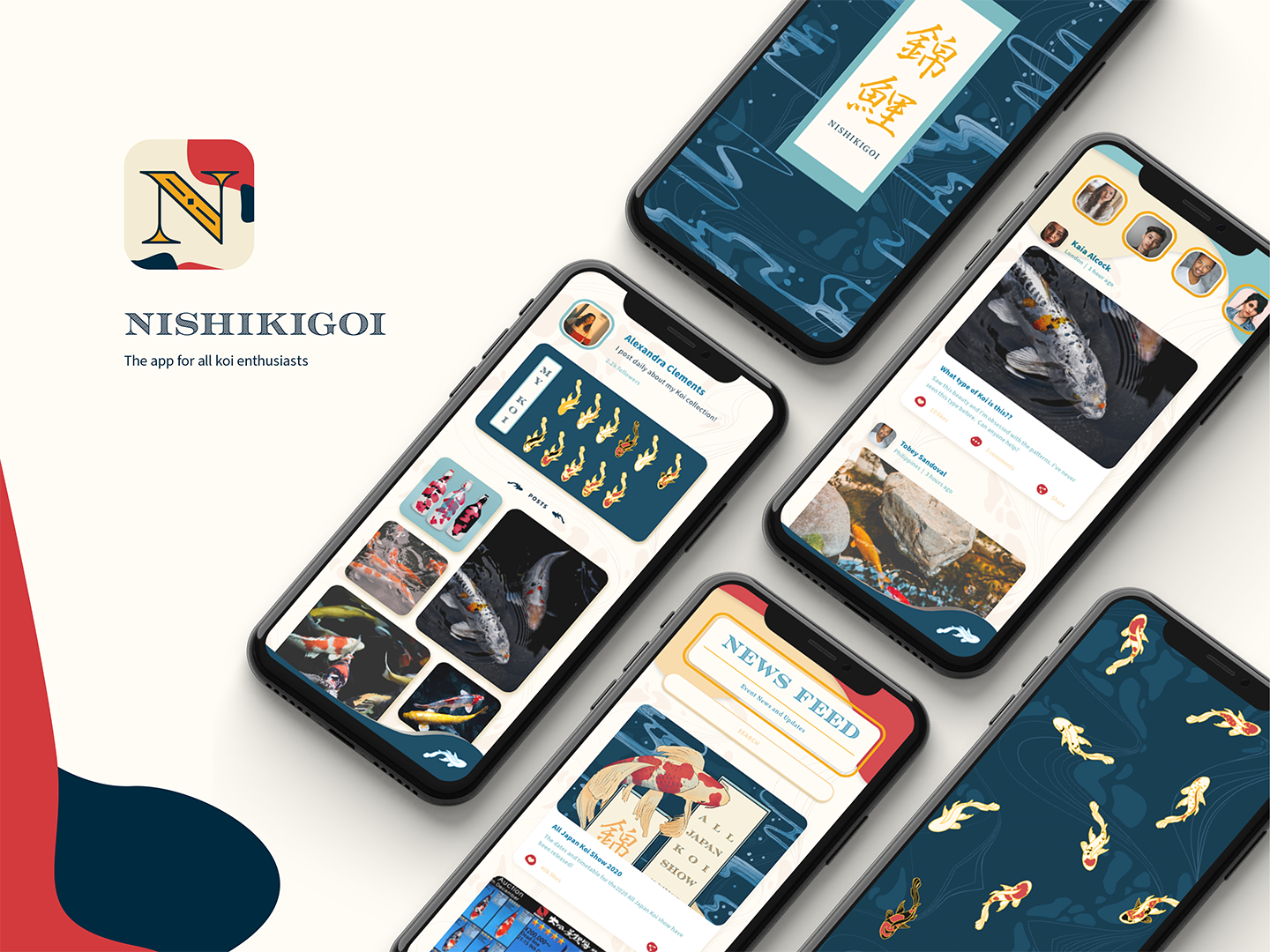 App prototype made with Adobe XD. Video edited in After Effects. Music: https://www.purple-planet.com