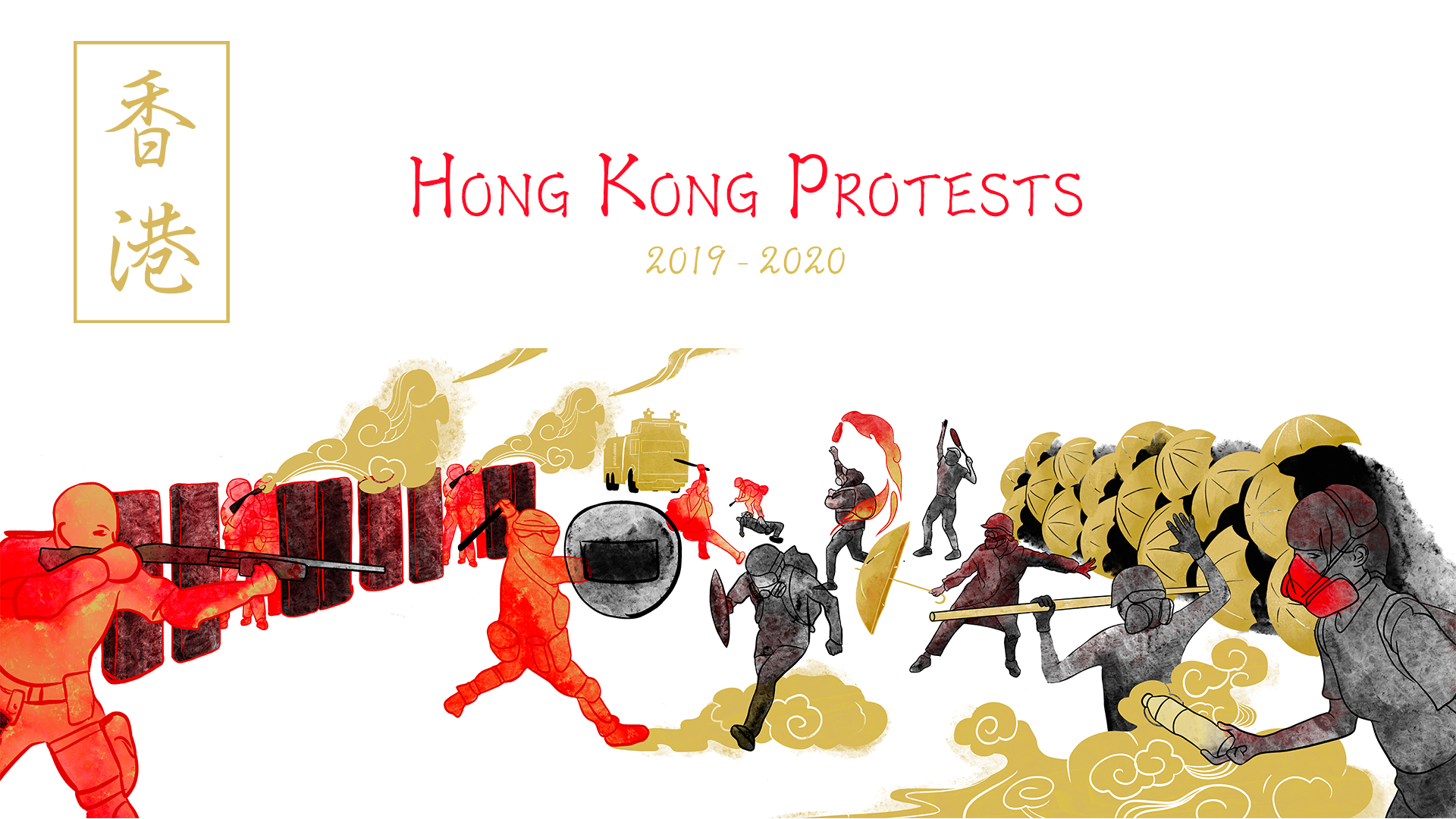 Social Conscience Campaign
Creativity can be a catalyst for positive change to benefit ethical, moral, and worthwhile causes. As graphic designers, we are in a privileged position to use our skills to communicate issues and encourage change. How can great creative ideas make a positive difference in the world? "What's the subject or cause?" What do You want the subject or cause to be? What are you passionate about? What would you like to inform or educate people about? What would you like to change? What would you like to prevent? What do you care about? What really matters to You?
You are asked to generate an idea and develop a campaign for your cause by using a minimum of three different media. One of which must be digital. 
I chose to focus on a subject personal to me, which was the protests in Hong Kong at the time of production (2019-2020). Seeing what was happening in the country I grew up in was upsetting, and I wanted to create a campaign that helped educate the rest of the world and show how people could help and show support internationally.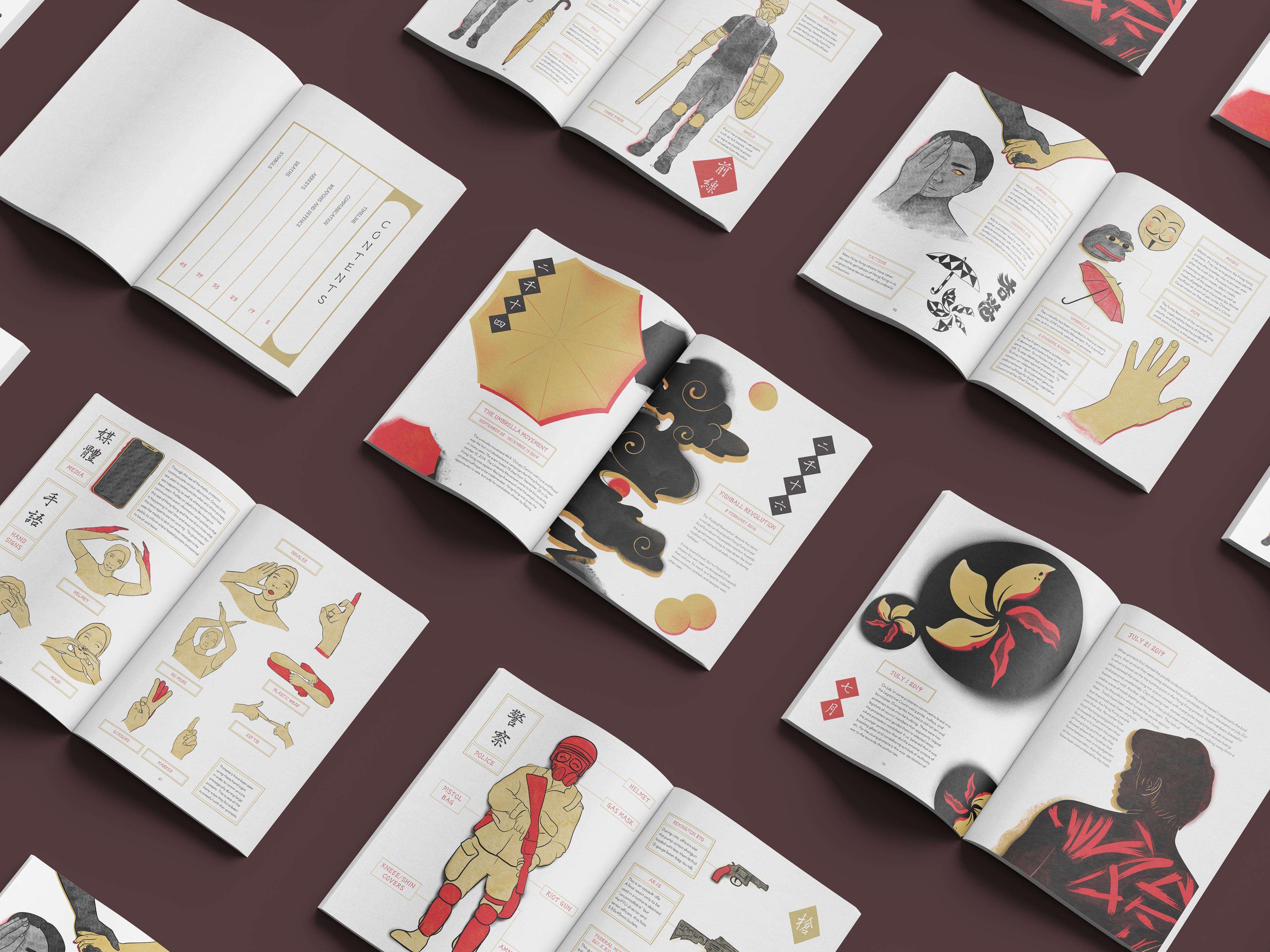 This book contains information about the first six months of protests. It's history, weapons used, symbols, and more. It is with the hope that after reading this book, more people will understand what brought these protests about so that such a situation will not happen again.
This book is targeted at older teens, young adults, and above; it is mainly illustrated so that there are no bloody images that may make someone uncomfortable. This book can be distributed through schools to educate a younger audience. It can also be bought online if one wishes to buy one. I have added Cantonese characters on the cover, and throughout the book, gold foiling, and is stab bound to resemble traditional Chinese books.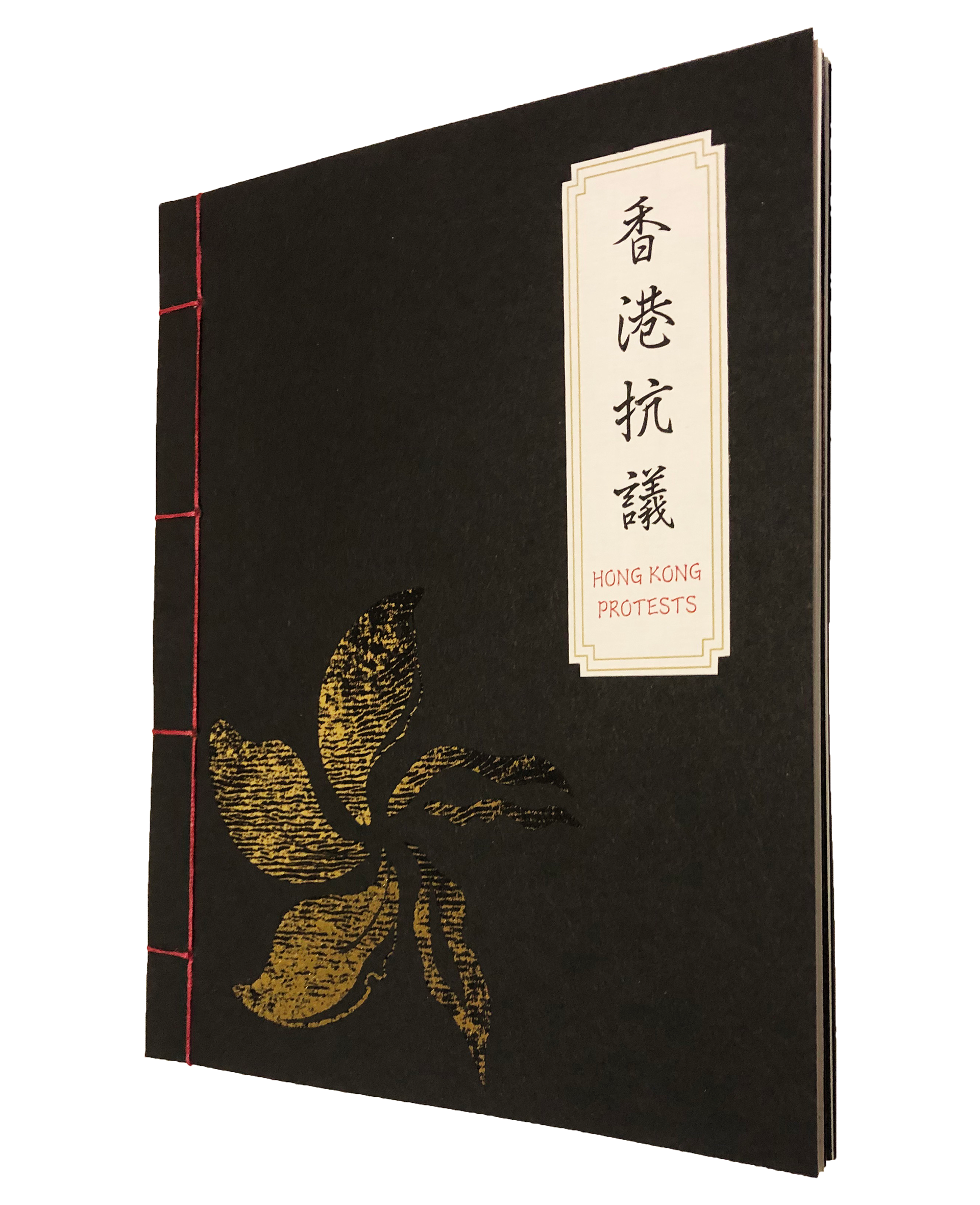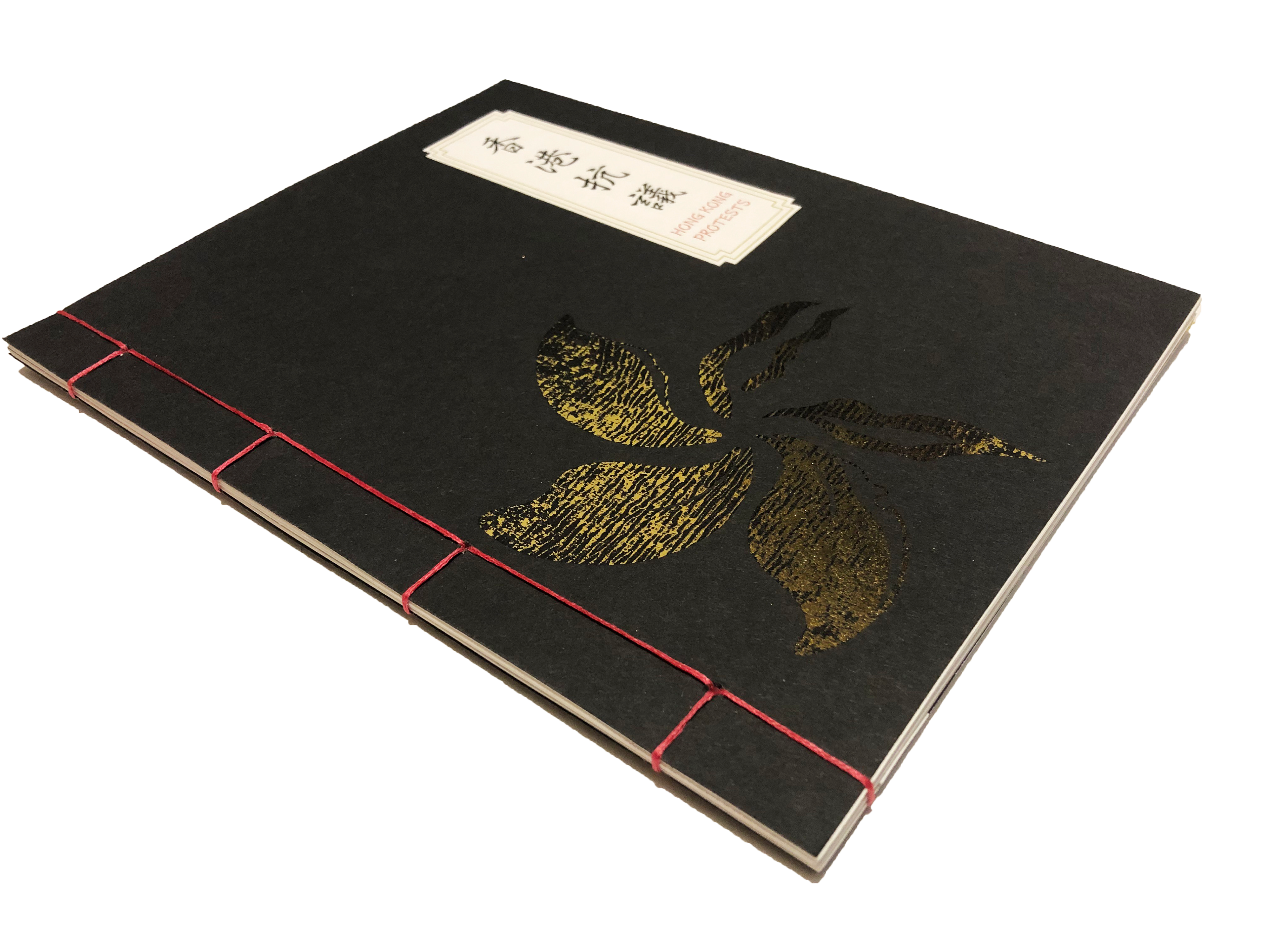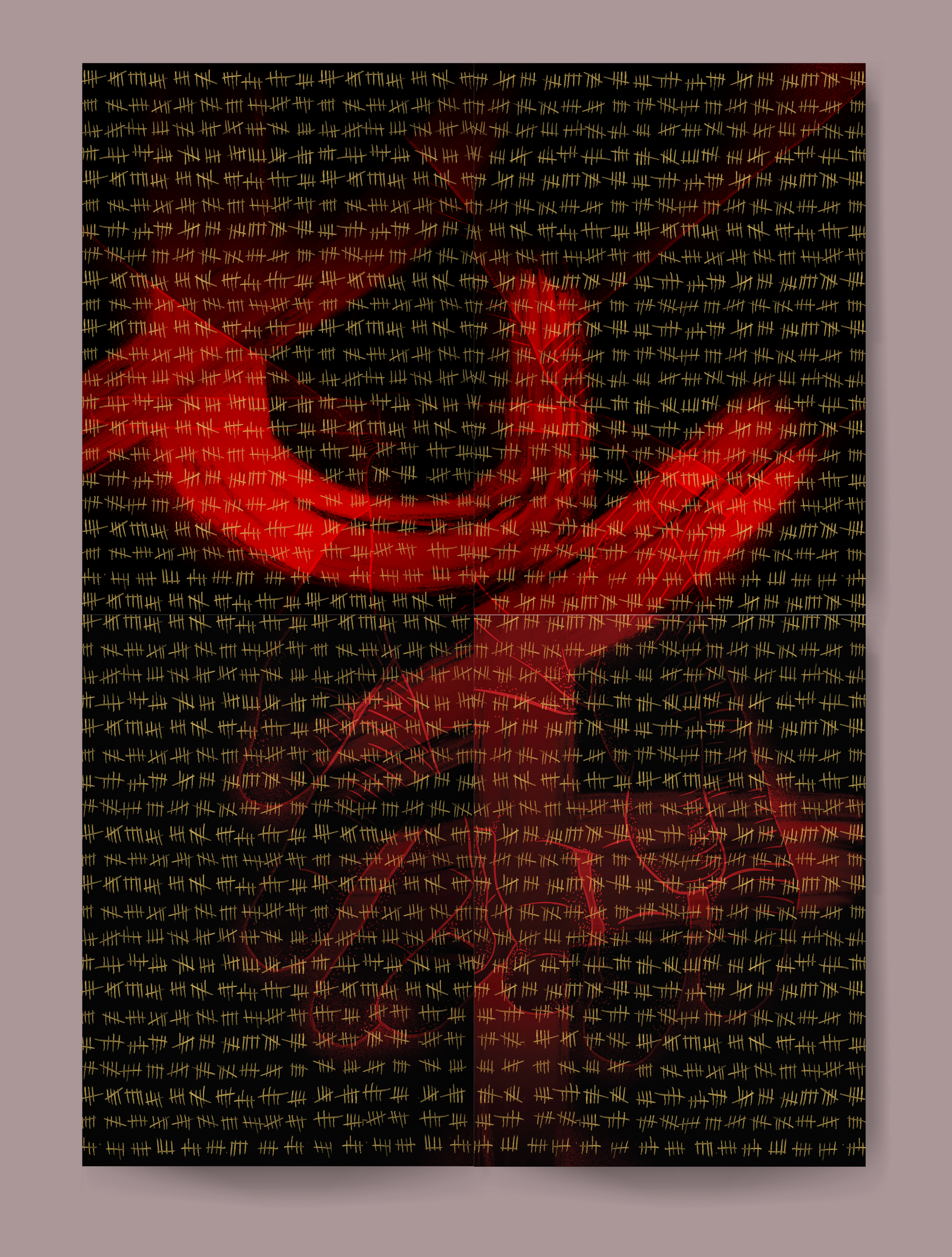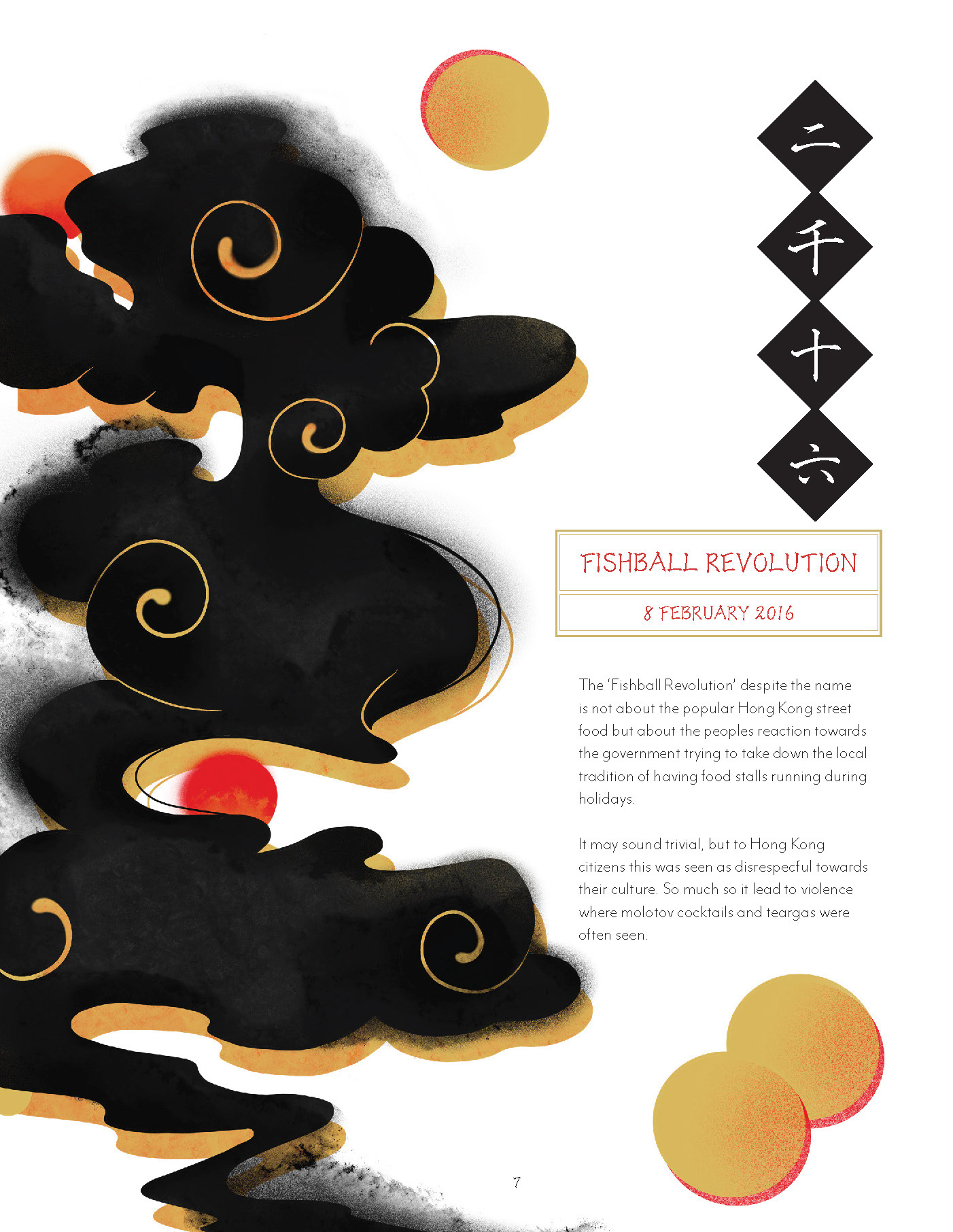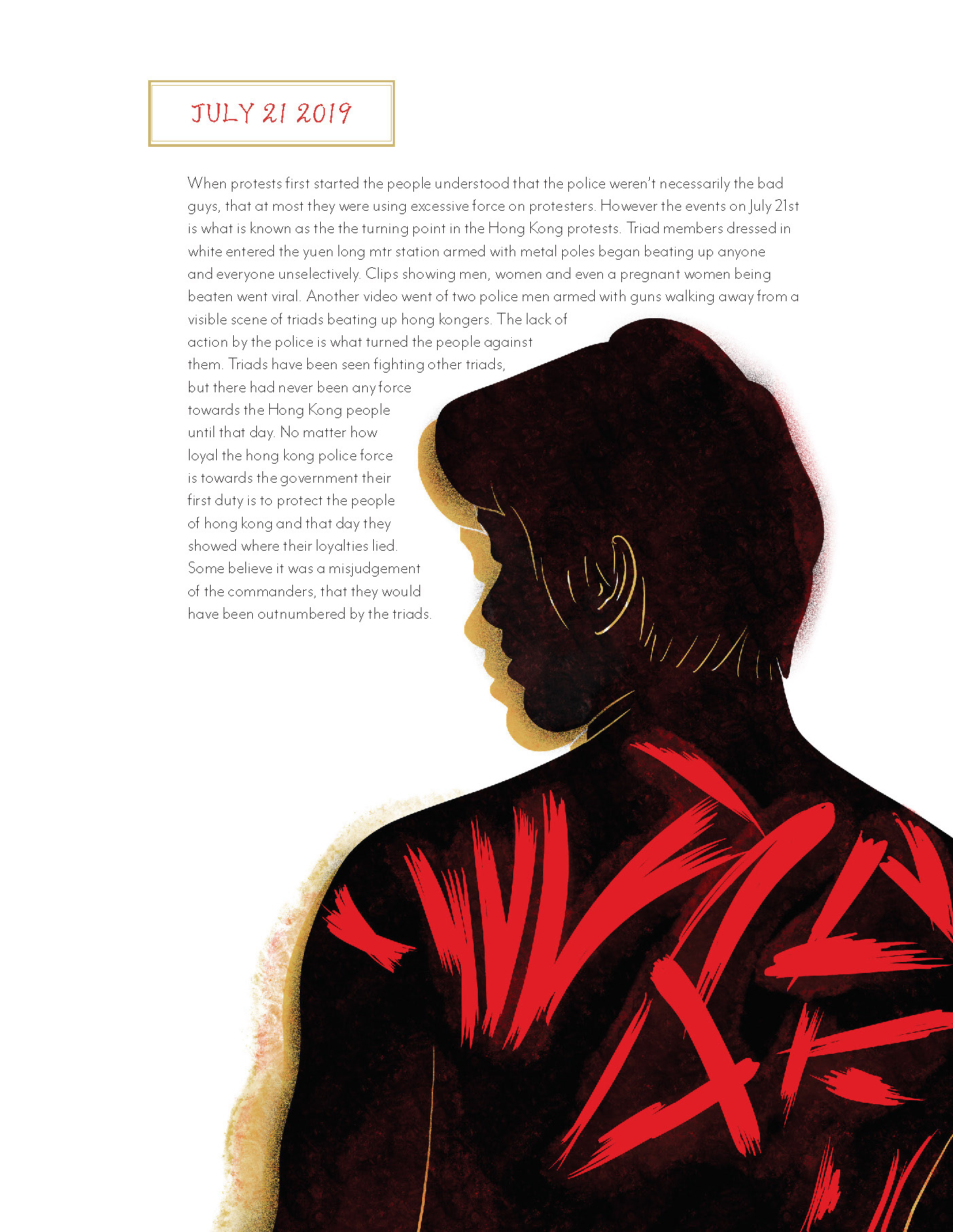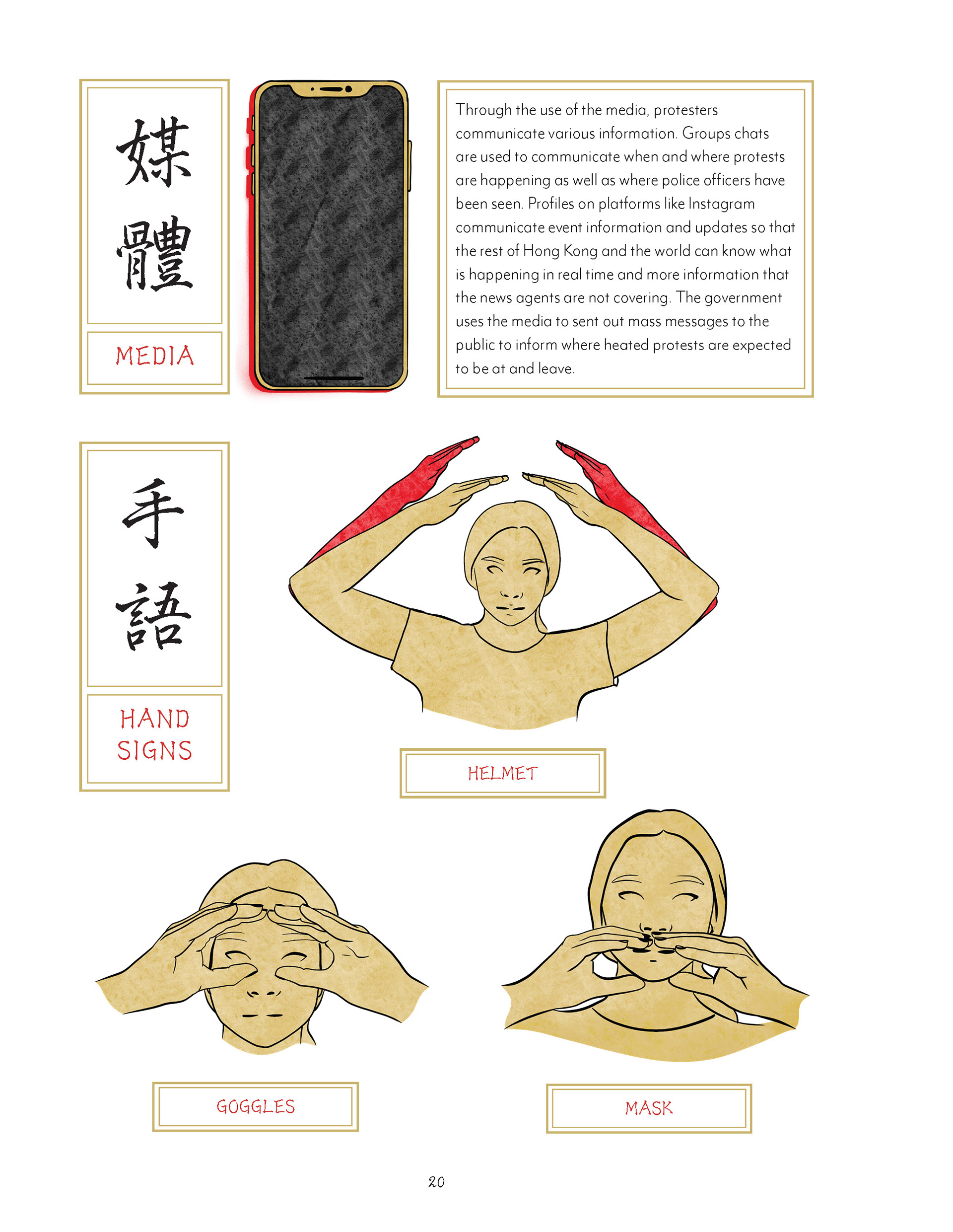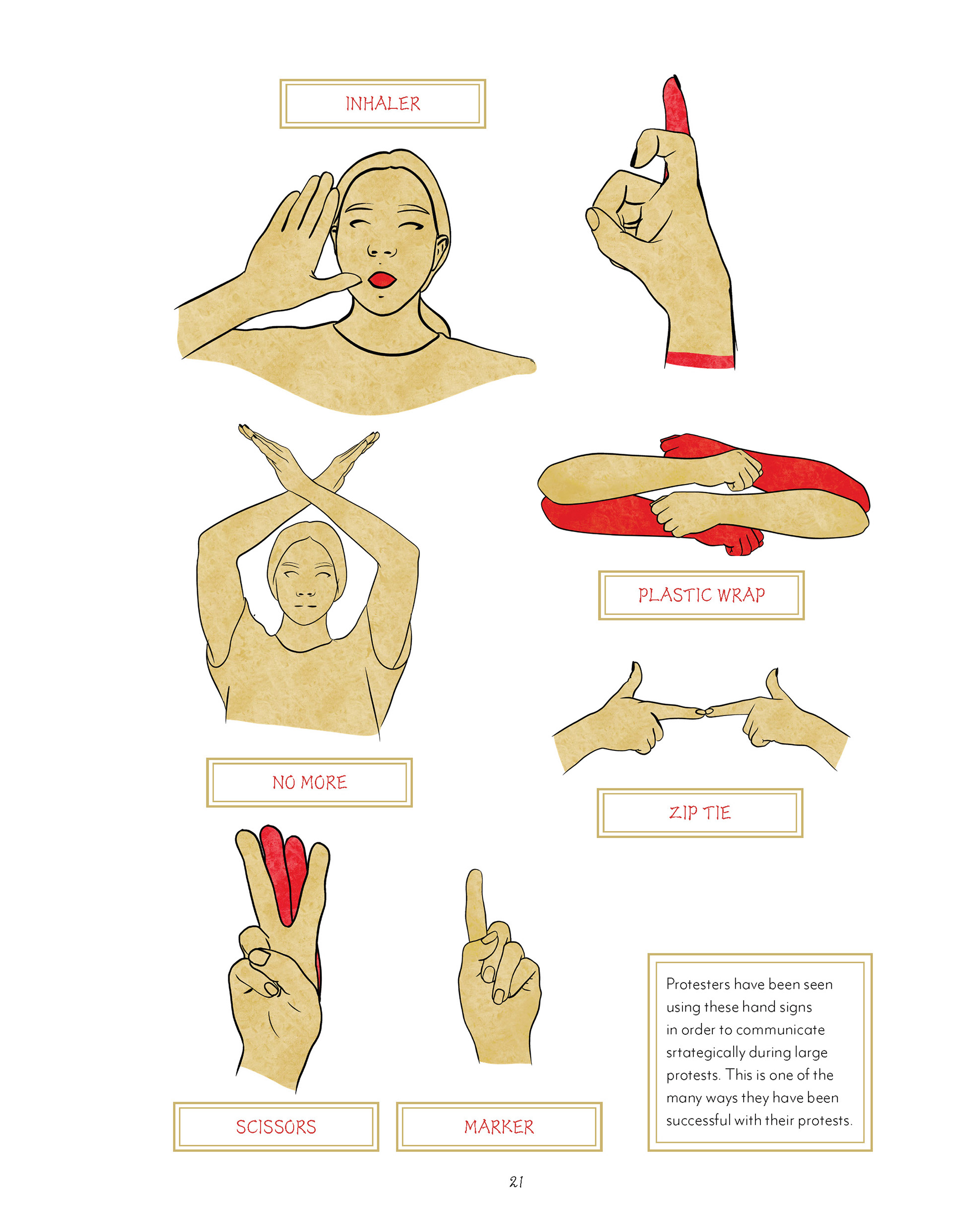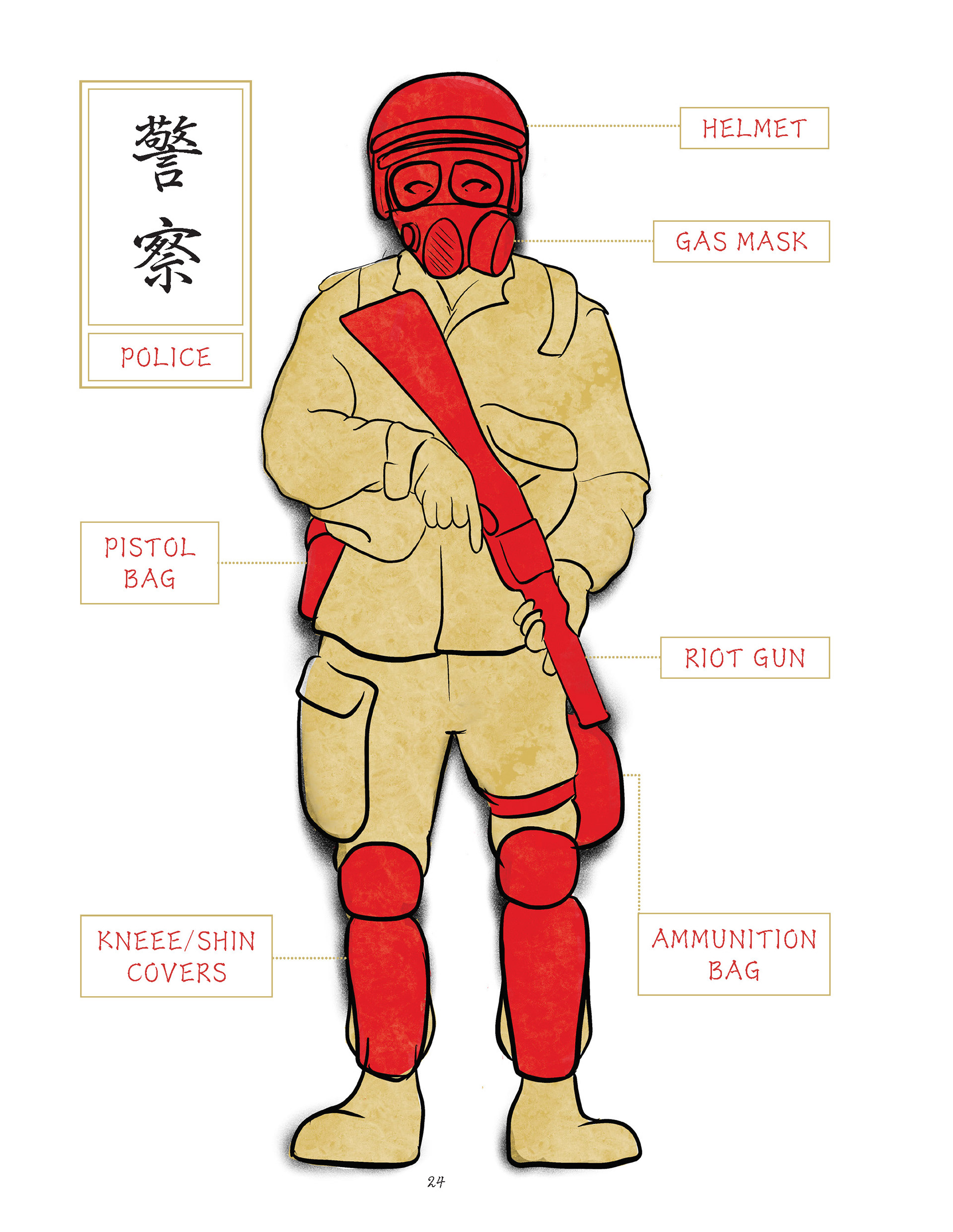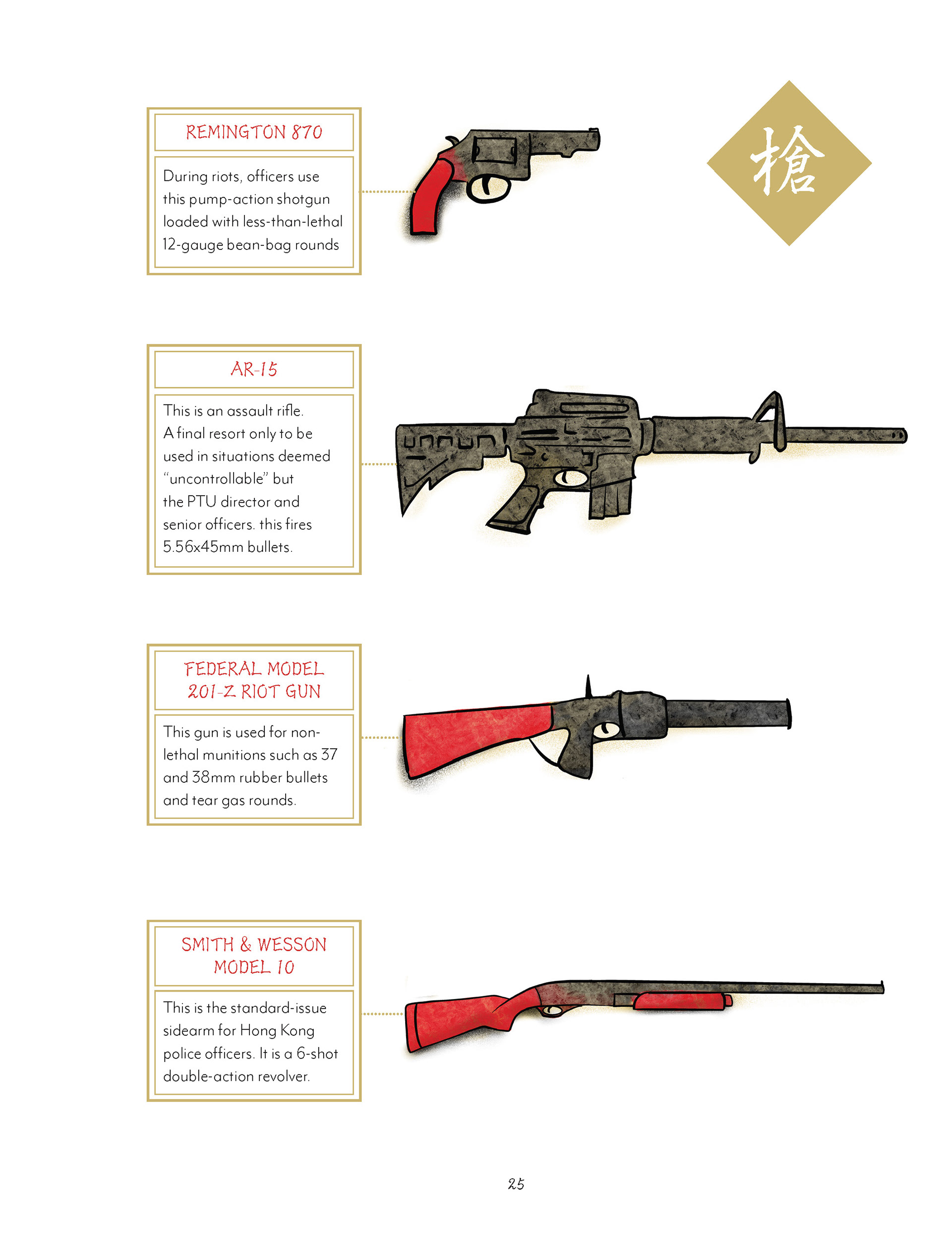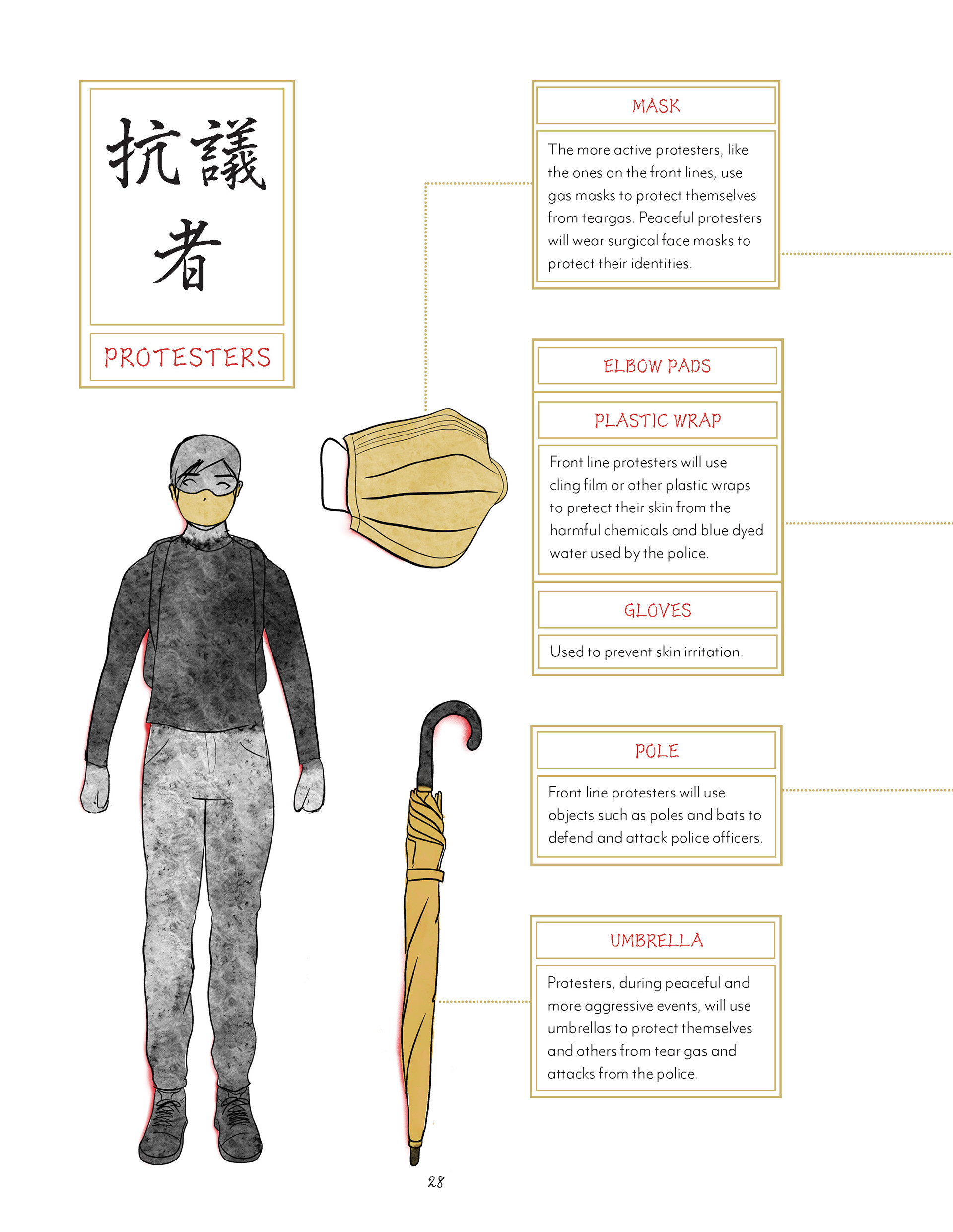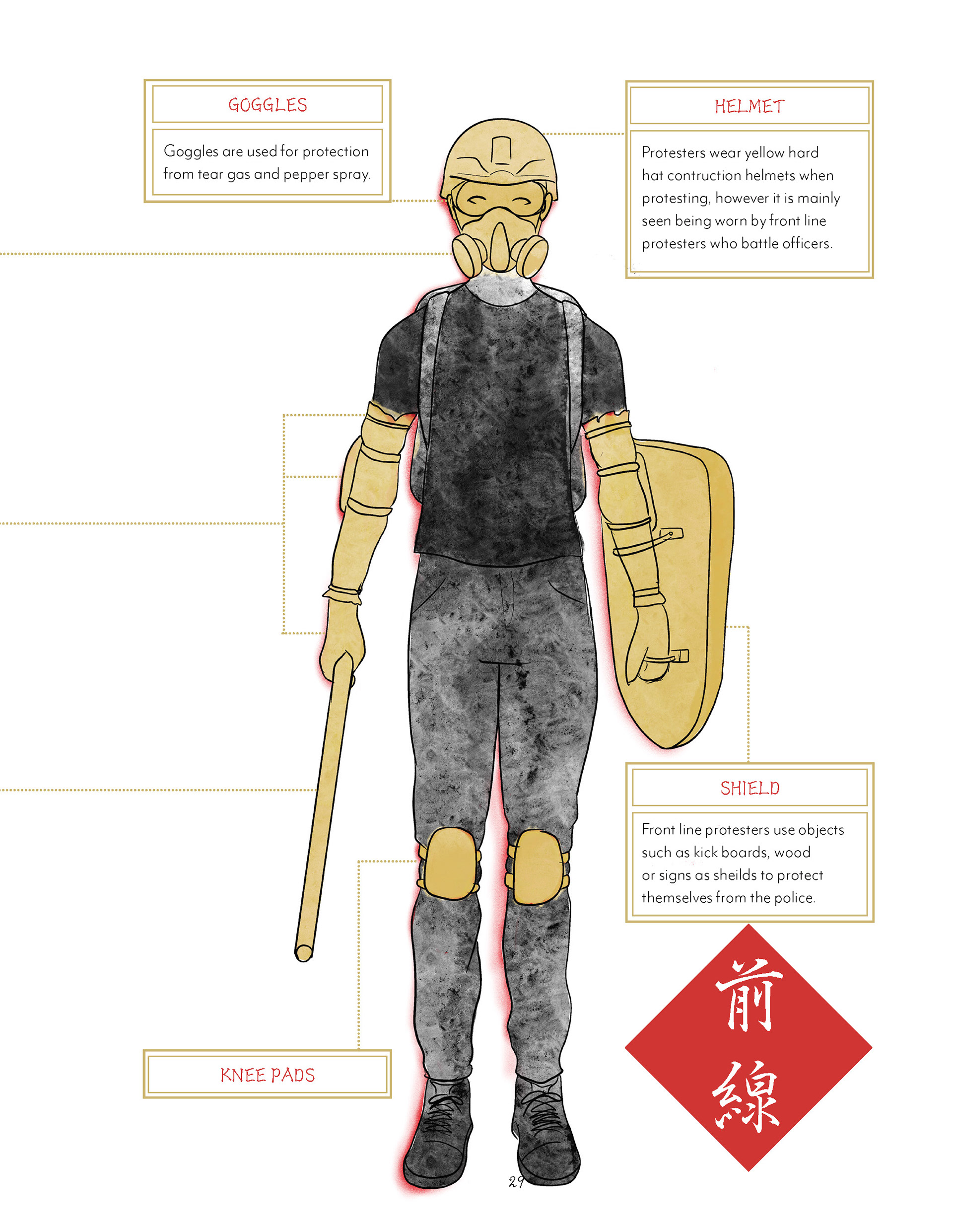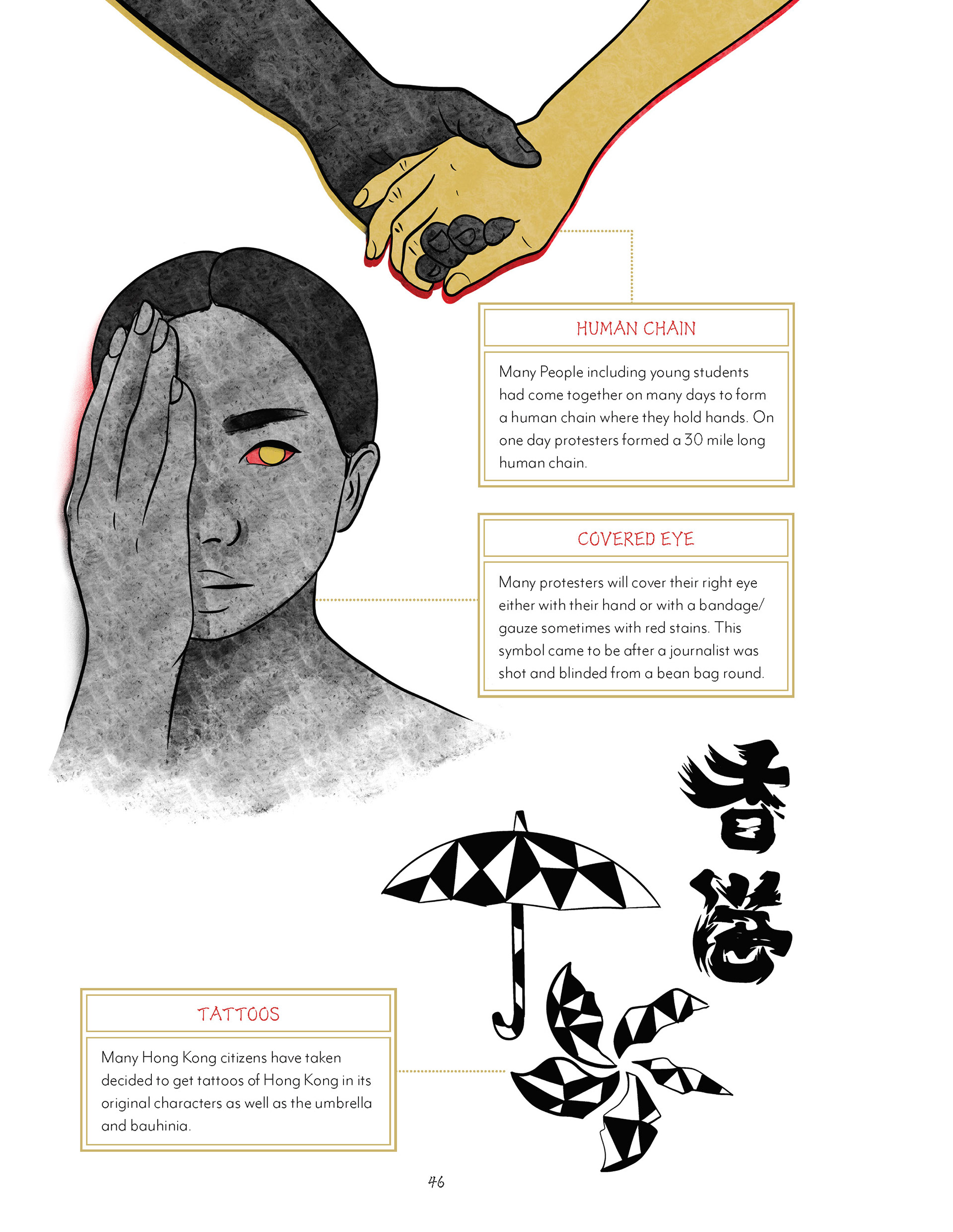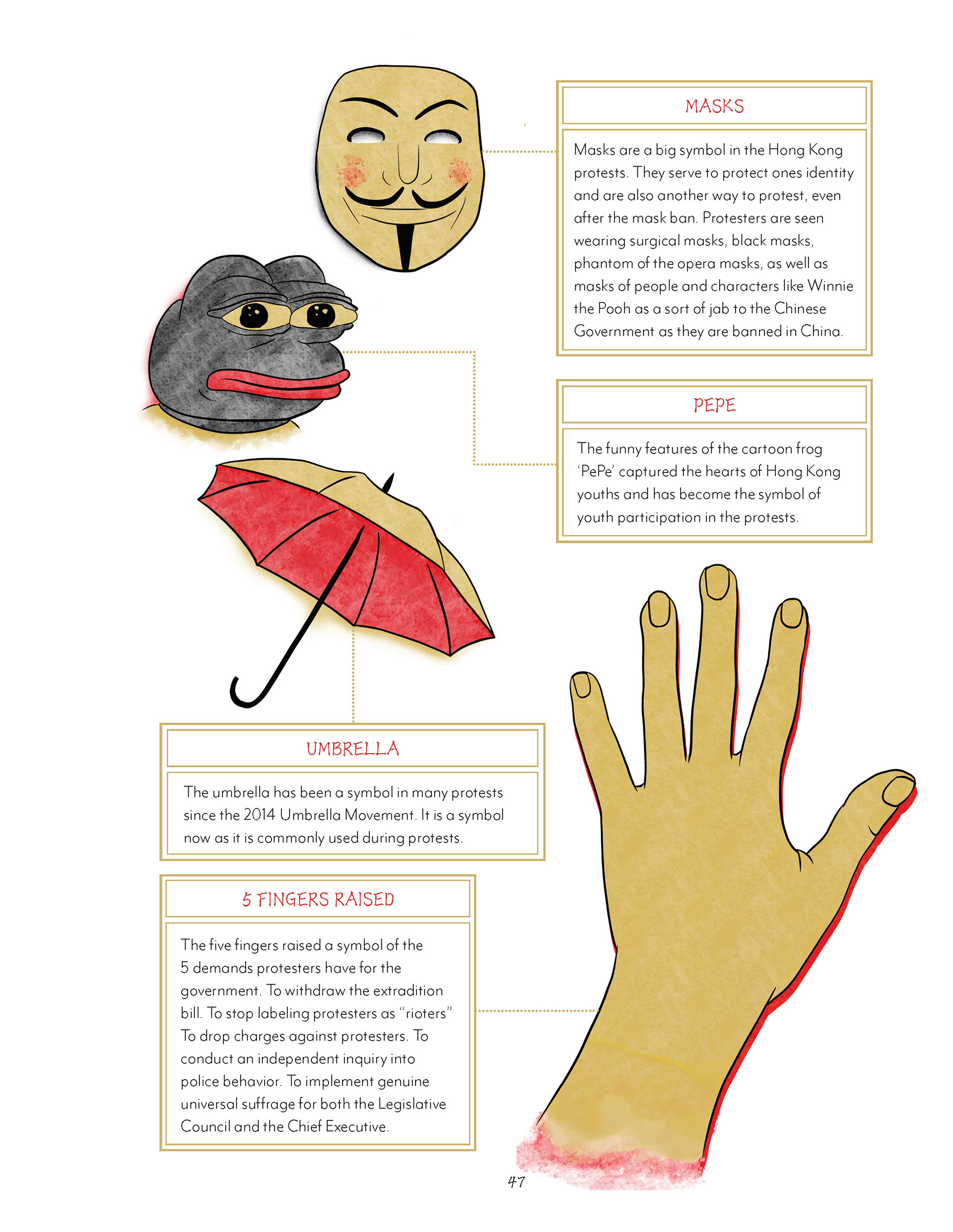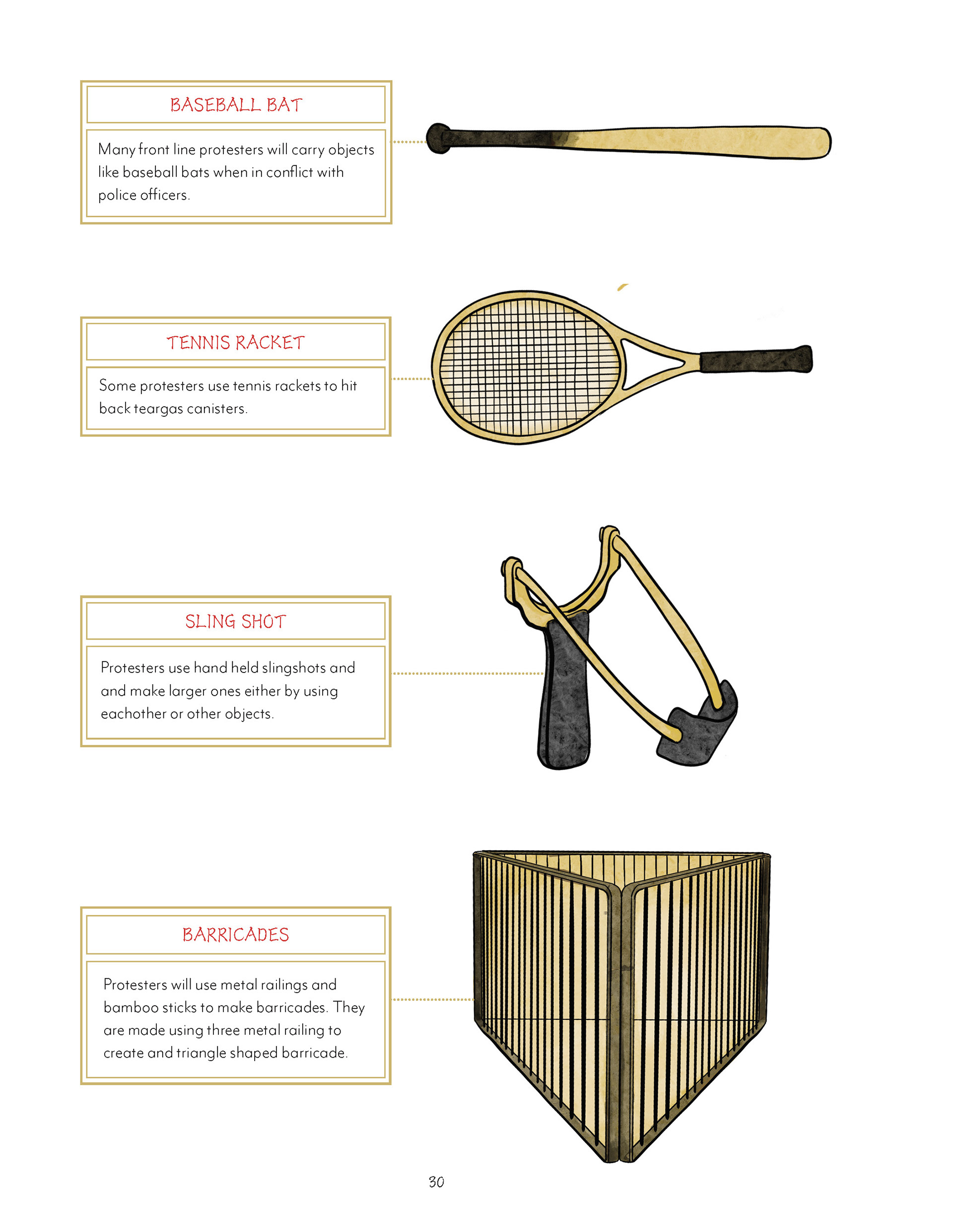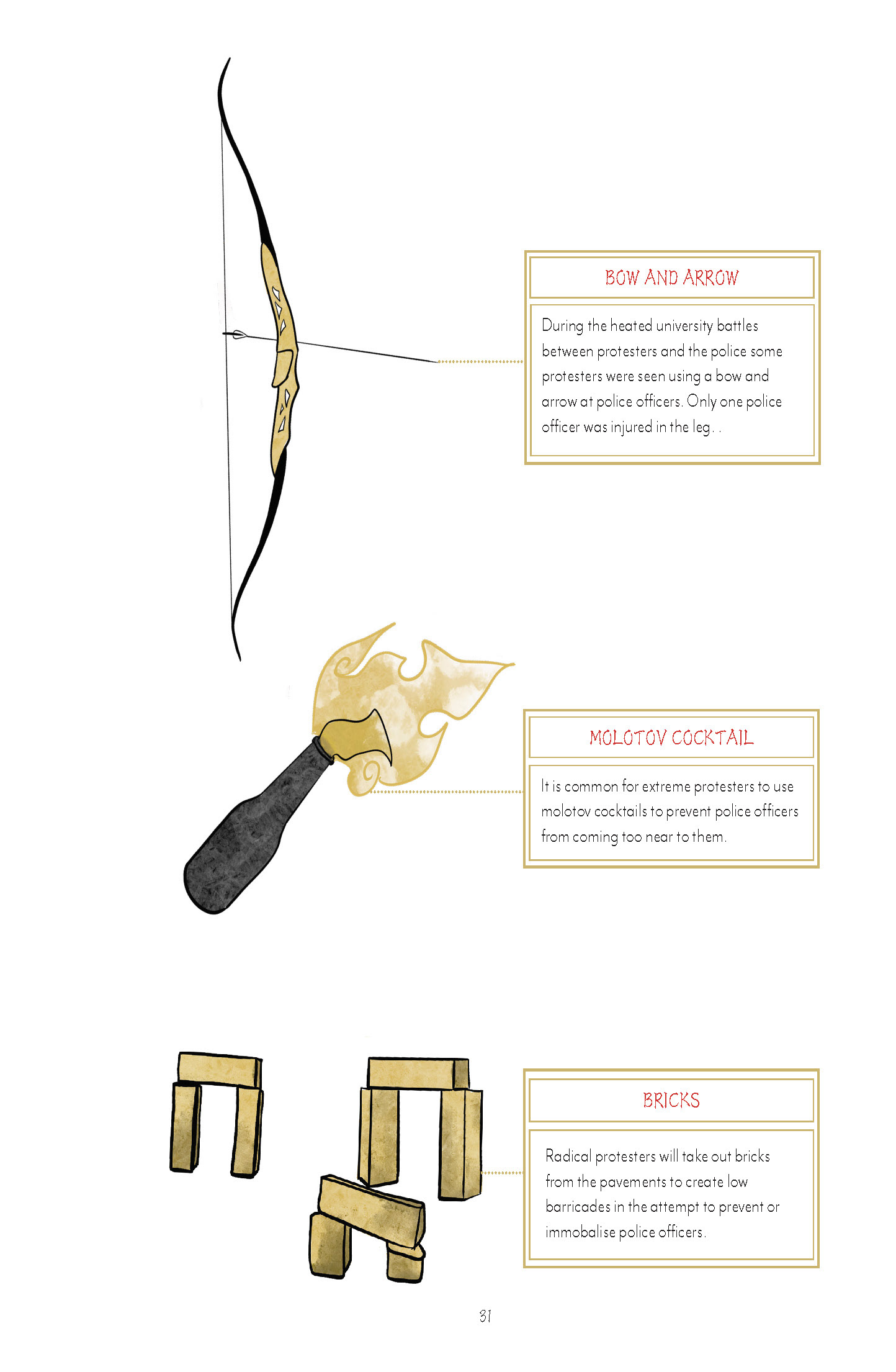 The animations were inspired by the WWF Black Friday campaign, where it first appears to be product promotion but then reveals the harsh reality of endangered animals. I took inspiration from this because I felt it would be a great way to get a reaction from the viewers. Links to the website and petition will be posted and linked with the animations.
On the website, viewers can sign the petition for universal suffrage for Hong Kong and show support. Along with the petition, there is a homepage and news feed where people can get up-to-date information about Hong Kong's protests.