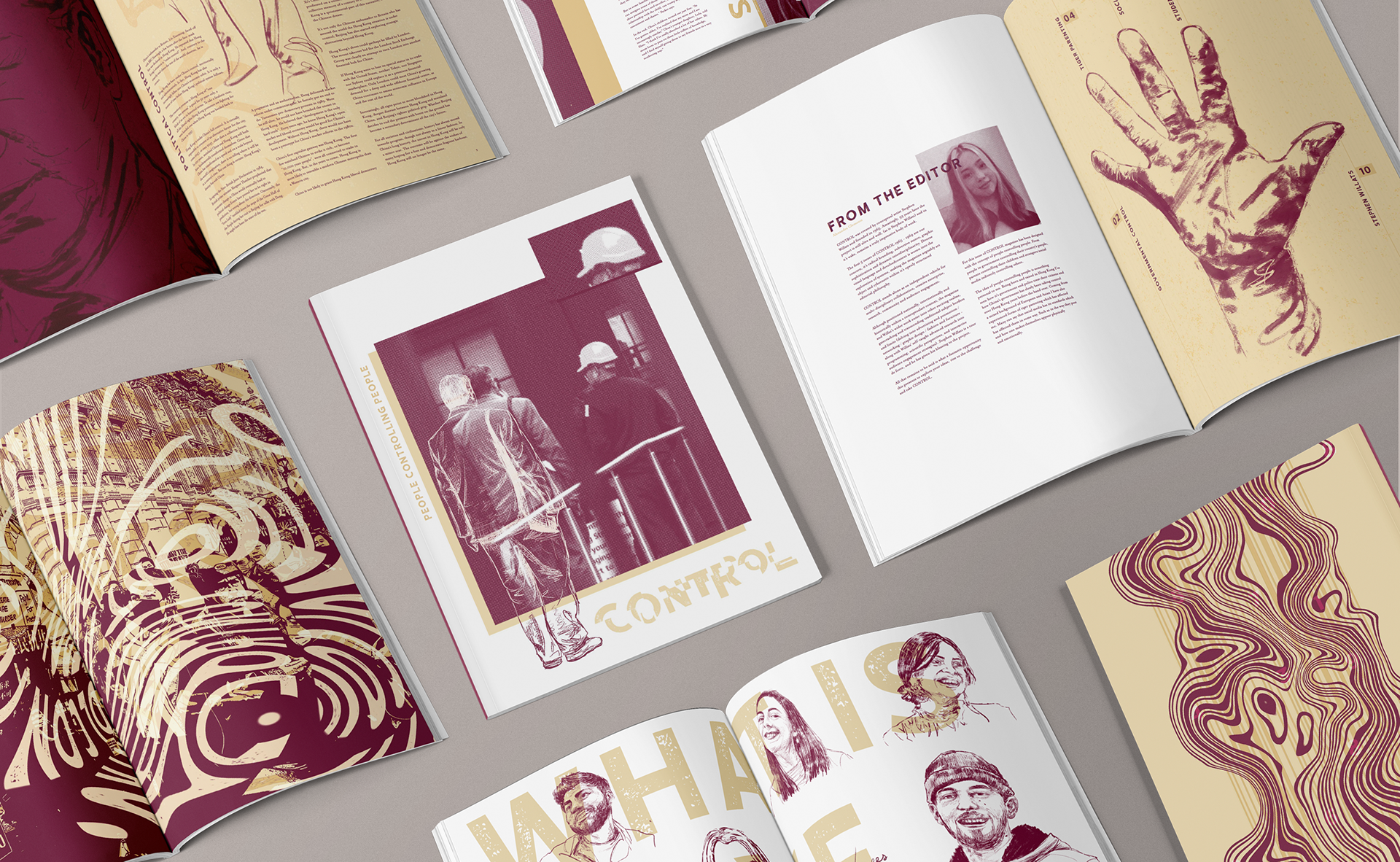 Rebrand CONTROL that was originally created by conceptual artist Stephen Willats. Break down, conceptualise, and define CONTROL into a number of varied angles and approaches. Design a magazine based on the theme of control.
X 1 logo / title treatment - brand used creatively
X 1 wrap around slip cover with inside flaps - utilising your brand plus clean graphic element 
plus bar code based info.
X 7 double paged feature spreads / format template provided and specified as follows:
X 1 SPREADS MDX STUDENT FEATURE
X 1 SPREAD GALLERY FEATURE ON STEPHEN WILLATS
I used and edited my own photographs and illustrations for the imagery in this magazine. The accompanying text comes from online articles related to the aspects of control I chose. These aspects were political control, tiger parenting, and how social media controls people. I also used text provided by the brief, and from an interview with an MA Film student, I conducted myself.